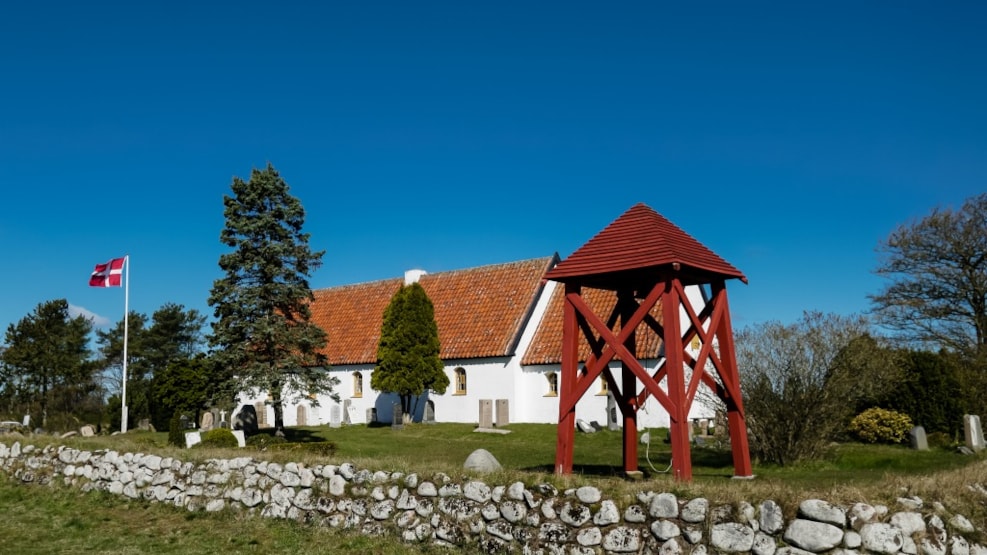 Råbjerg Kirke
The church is from 1300.

In approx. 1620 it was extended westwards, the east gable and south wall is rebuilt in 1913.

Anker Lund painted the altarpiece in 1897, remains of the original altarpiece hangs on the north wall.

East of the church is a bell frame with one of the oldest church bells in Denmark.

Raabjerg Kirke can be visited by appointment with the vicar.