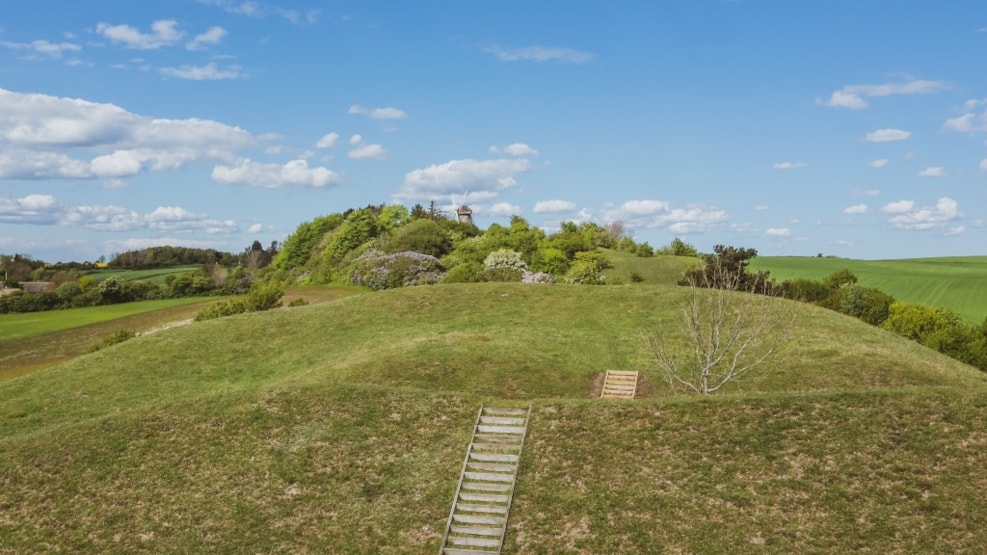 The ramparts in Søby
Climb the steep ramparts near Søby - and enjoy the view from the top.
The fortress was built at the beginning of the Middle Ages by King Niels. The king needed the ramparts as protection in the fight against the Venders who ravaged southern Denmark in the 12th century.
The location was absolutely perfect at the time, because from the rampart you had a good view over a large part of the sea, and the ships were protected in a natural harbour.
In 1250 the castle was no longer needed and it began to fall into disrepair. The land was therefore divided among four farms in the area. The ramparts are still very well preserved, and the top of the rampart is 36 meters above sea level.
You can still walk around the historic ramparts. Use the small stairs or go off the path and explore the steep hills where the sheep graze.