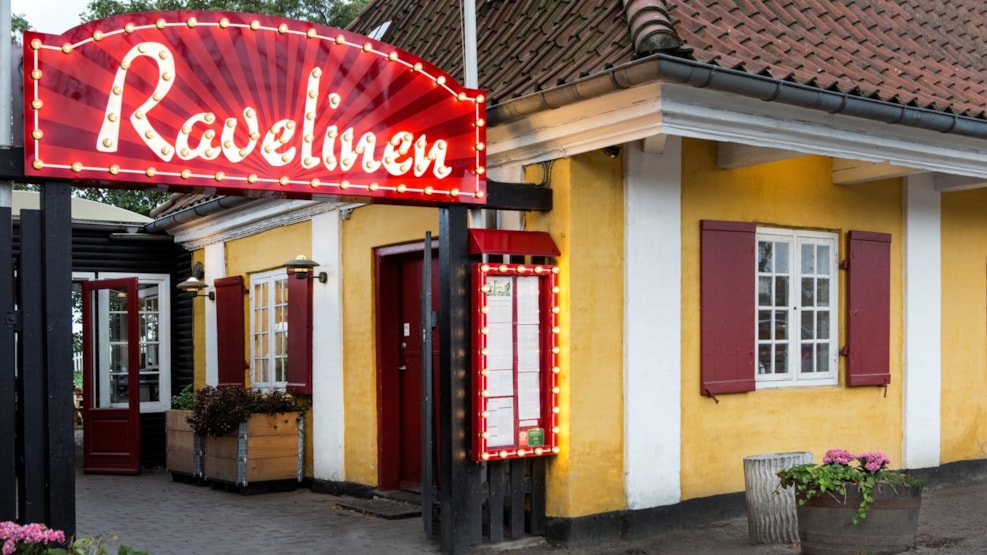 Ravelinen
The cozy and traditional Danish restaurant, Ravelinen is located in the unique and beautiful location between Christianshavn and Amager. Here you can enjoy the stunning view while having a delicious and authentic Danish meal.
The building of Ravelinen goes all the way back to 1728 and used to be one of the city's entry points, housing the guards controlling the passage into Copenhagen. Since 1942 the building has been used as a restaurant.
The food at Ravelinen can be described as well-known and classic Danish dishes made authentically from scratch. The atmosphere at the eatery is relaxed and the service is excellent, always making the guests feel welcome and taken care of. From the restaurant, there is a beautiful view of the water surrounding Christianshavn and during the summer months, it is possible to also enjoy the meal outside in the cozy backyard. Ravelinen is an excellent place to enjoy a delicious and traditional Danish lunch, consisting of open-faced sandwiches accompanied by ice-cold beer and Danish Snaps.