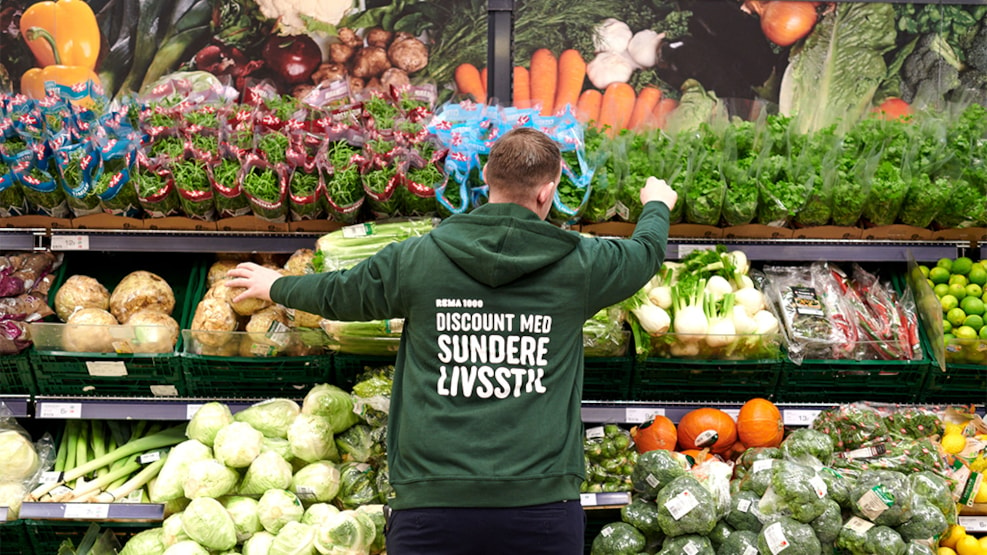 REMA 1000
High quality combined with low prices is what to expect in the local area's most popular discount chain. With 8 stores in the Horsens area, there is always a REMA 1000 store near you where you can find everything you need.
All you need for your holiday
With more than 350 stores in Denmark, REMA 1000 is one of Denmark's biggest discount chains. Here, you will find a great assortment of staple goods of all kinds. All products are carefully selected based on the customer's needs. A combination of own discount products, well-known brands, and carefully selected quality products, you are guaranteed to find a product to your liking.
As a guest in the Horsens area, you can have many reasons to stop by REMA 1000. You can stock up before a trip or shop for the family dinner in the holiday home.
At Rema 1000 you can buy:
Freshly baked bread for breakfast
Fresh meat for the grill
Quality wine from all over the world
The shampoo or toothpaste that you forgot to pack in your suitcase
Fresh organic fruit and vegetables
Drinks or lunch for the bike ride or hiking trip
Discount with an attitude
This is the slogan and mindset of REMA 1000. They believe that it is possible to have a strong opinion about the products and still sell them at a discount price. Among their favourite causes are the fight against waste of food, reduction of plastic consumption, health, and development of organic products in cooperation with Gram Slot (Castle).
Have the groceries brought to your doorstep
VIGO is the name of REMA 1000's concept, where customers can shop for each other and have the goods delivered to the doorstep. Use the VIGO app or website to order groceries and have them delivered by another customer that wishes to earn some pocket money. See how it works and sign up on this page.
Visit REMA 1000 here
Sundparkens Butikstorv, Horsens
Bygholm Søpark 25, Horsens
Bygaden 2, Stensballe, Horsens       
Hede Nielsens Vej 2, Horsens
Bjerrevej 144, Horsens
Thorsgårdsvej 8, Torsted, Horsens
Provstlund Allé 4, Lund, Horsens
Stationspladsen 17, Brædstrup
Follow this link to see the stores on a digital map. Here, you can also see the opening hours for each store. The opening hours differ, but all stores are open from 7 a.m. to late in the evening.