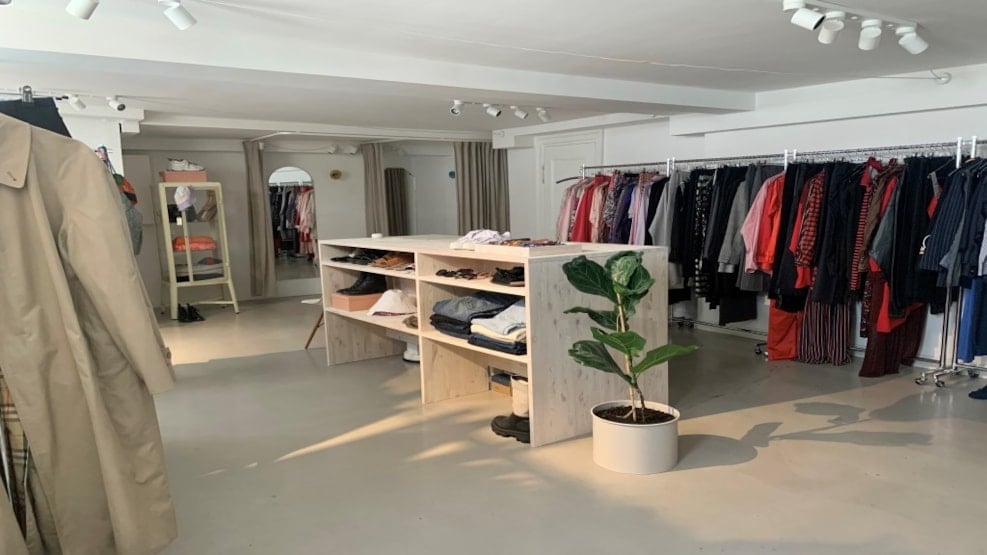 Reseller
As the name suggests Reseller is all about giving new life to second-hand clothes. Everything from clothing, accessories, and shoes from top designer brands.
Sustainable Chic
Ever bought a designer item and then decided it wasn't you? Unwanted birthday gifts you can no longer return? Or a great piece that you think deserves a second life with someone else? Then Reseller is the way to make fashion more social and sustainable.
How does Reseller work?
Reseller is the brainchild of Thea Ringby Smed. The store opened in October 2019, while she was still studying design, tech, and sustainability. The idea is simple. As a seller bring your item to the store and if it fits the Reseller concept then you agree on a price together. Your item is then kept in consignment for 6-8 weeks and you go 50-50 with Reseller on any profits.
If you're shopping, simply go to @resellercph on Instagram and check out the daily postings. If you see something you like, just DM them, you'll get a payment link, and the item is shipped within two working days. Of course, you can always check out the physical store at Pilestræde 46, to see if you want to buy anything in person. Simple, chic, sustainable.