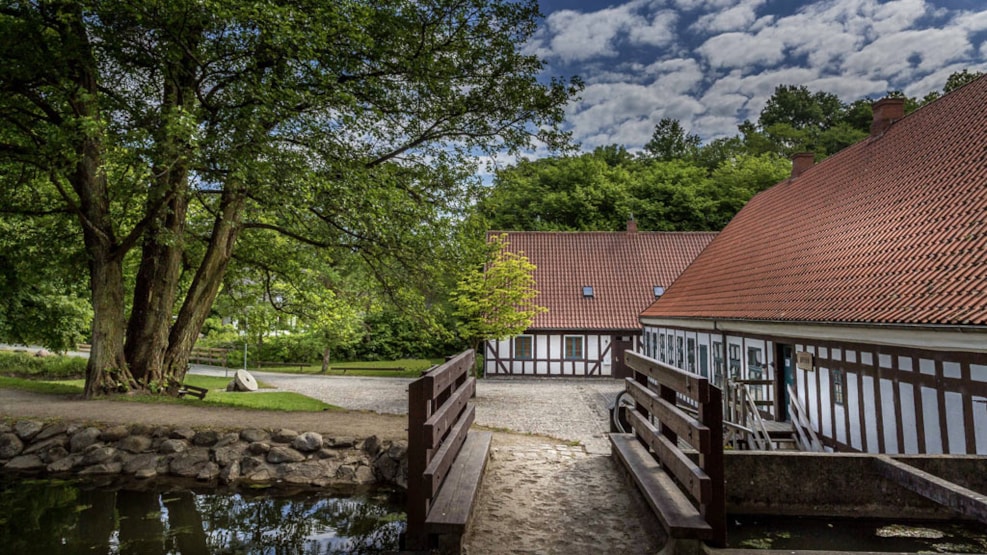 Restaurant Børkop Vandmølle
Restaurant Børkop Vandmølle serves delicious food for lunch, brunch and dinner in beautiful historical settings. The scenic East Jutland nature surrounding the restaurant makes the whole experience unforgettable.
Restaurant Børkop Vandmølle is currently offers ample opportunity to enjoy an exquisite meal but is also particularly suitable for seminars, meetings or other events.
There is nothing quite like the thrill of looking forward to an enjoyable experience. Restaurant Børkop Vandmølle takes great pride in creating the right atmosphere and will be happy to serve an aperitif in the watermill while the waterwheels spin and the grain is milled, adding the sounds and sensations of a heritage watermill in function to your event.