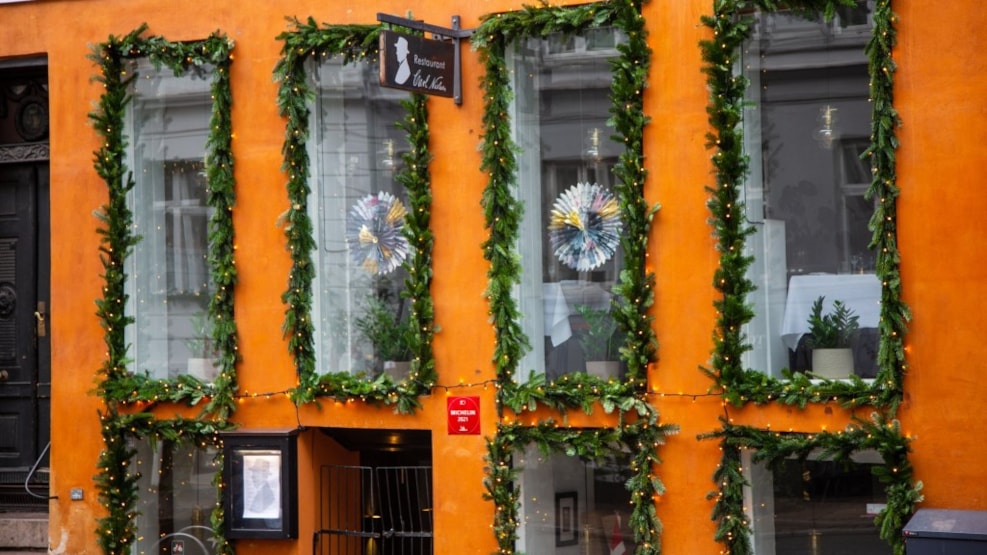 Restaurant Carl Nielsen
If you want to try a traditional danish "smørrebrøds" lunch, then Restaurant Carl Nielsen is a safe bet.
The restaurant is named after the danish composer Carl Nielsen. Its located in a old, crooked and cozy building from 1716 , which Carl Nielsen himself lived in from 1906-1915. The restaurant is probably the closest thing to a "Smørrebrøds" place with a theme in Copenhagen. Much of the interior design and food is directly inspired from the life of Carl Nielsen. Everything from the lamps to the hand-knitted towels in the bathrooms.
You can se more lines to Carl Nielsens life on the menu. Like their signature dish, stirred tartar with a red egg yolk, which is inspired by his most famous piece "Solen er så rød mor"(The sun is so red mom). Their pickled herring differs from the traditional pickled herring, by being oblong.
They bake their own ryebread with the beer 1883 from Carlsberg, this is another nod to Carl Nielsen, who is also from the 18th century.