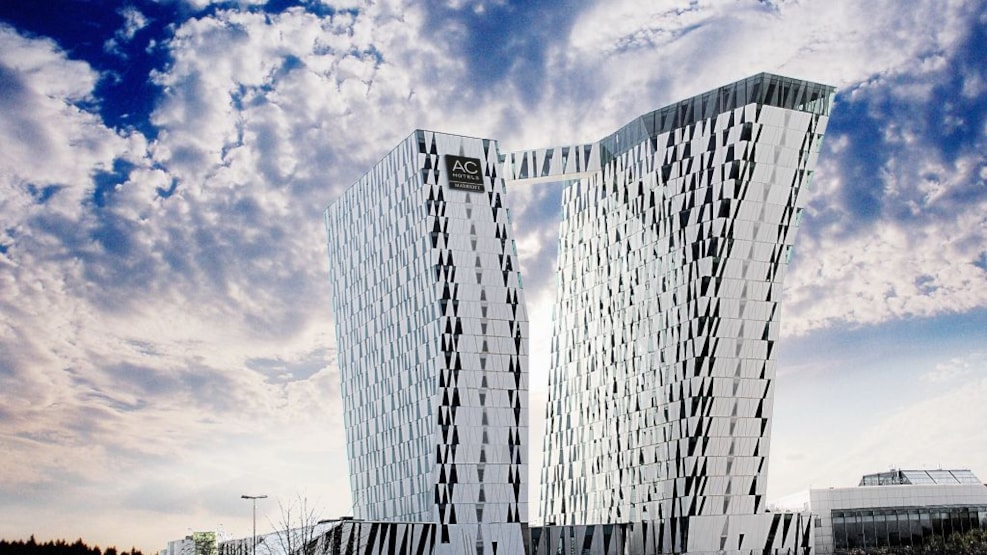 Green Experience
Restaurants at AC Hotel Bella Sky Copenhagen
Each individual guest is the focal point at AC Hotel Bella Sky Copenhagen's restaurants and bars. From early morning to late night, you can relax and enjoy the excellent culinary experiences in our unique setting. Everything we serve is made of the highest quality fresh ingredients to stimulate all of your senses. In short, we offer culinary experiences for both the palate and the eye.
Whether you prefer your dinner cooked on an open fire, you have a soft spot for Japanese food or you only have time for a drink, we offer a handful of restaurants and bars guaranteed to please your taste buds. At our first floor restaurant B A S A L T we gather all of the amazing ingredients that nature, and the changing seasons' have to offer, and cook it on an open fire. It's right here around the fire that we create, eat and live - and invite our guests on the journey.
On the 23rd floor SUKAIBA Copenhagen is located. The cuisine is Japanese-inspired, the produce is local and the atmosphere international. In addition to city's best view you can enjoy a cocktail in the cigar lounge or perhaps indulge with 16 servings, formally known as "SUKAIBA KAMIKAZE". We look forward to welcome you to a great evening that starts and ends at the top.
Read more about all of our bar and dining experiences at www.acbellaskycopenhagen.com