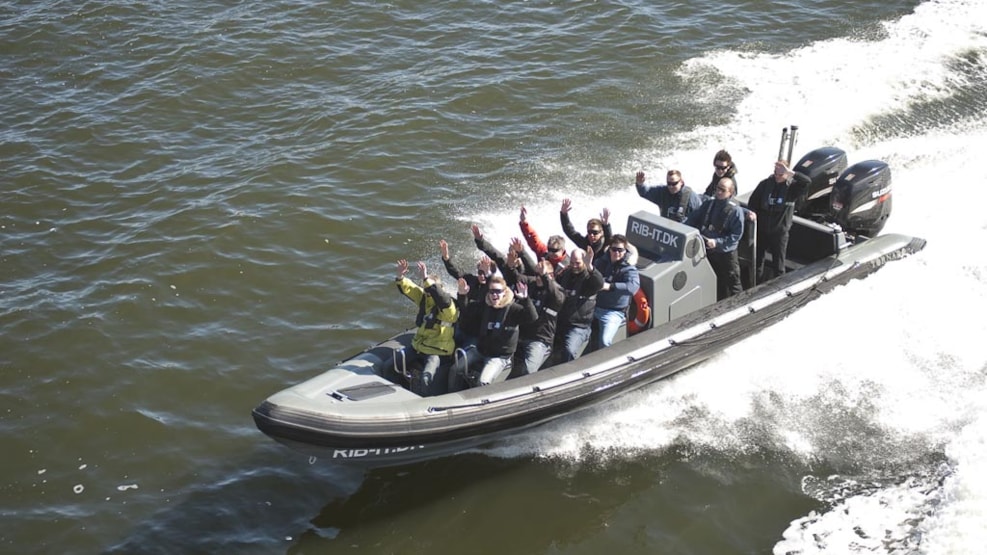 RIB IT
RIB-IT combines action and water perfectly. With two custom designed boats, the largest of its size in Denmark, RIB-IT offers memorable adventures on the fjord. Hang on and cruise through the waves.
Arrange trips for both private parties and company excursions with a wide variety of activities such as watercast, teambuilding and bachelor parties etc. Trips are also made from Hals during the summer. In addition to water activities, RIB-IT also offers the possibility to drive in a corvette or drive a snowmobile. 
Technical facts about the RIB-IT boats
Each boat can carry up to 12 passengers with a total weight of under 2,500 kilograms, though max 10 for watercast. The length is 9.450 metres and the width is 2.5 metres. The boat's weight is 2200 kilograms. Both boats are equipped with 2 x 300 HK SUZUKI motors.
Read more about RIB-IT in Aalborg... (in Danish)