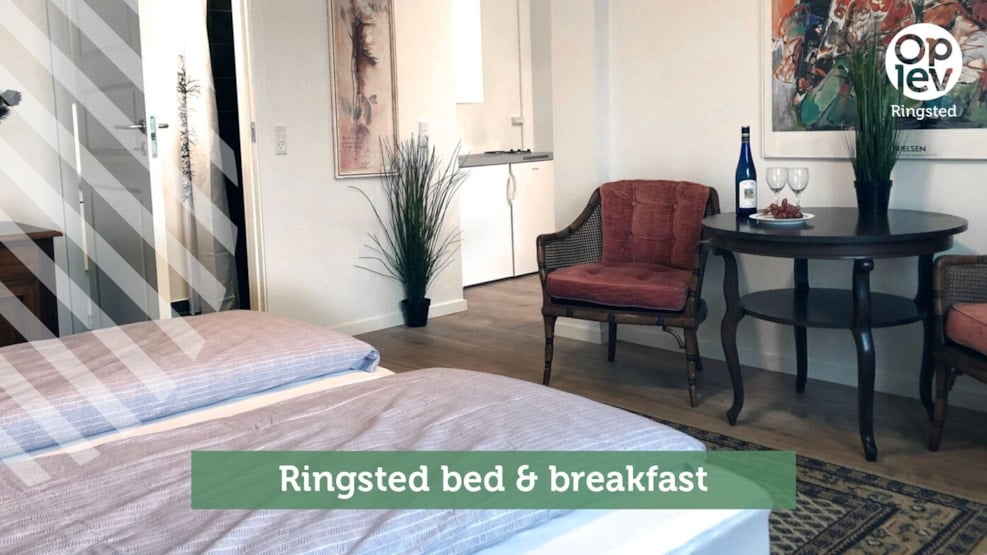 Ringsted bed & breakfast
Peace, comfort and a homely atmosphere
Are you looking for the perfect place to spend a day or two with peace, coziness and a homely atmosphere?
With us, you will experience that you feel at home. Sit back and enjoy the peace. Find rest in the soft bed. And regain the energy for a trip to Ringsted Outlet, your cultural event or the next business visit. With us, you will always be greeted with friendliness and high service.
Check-in and check-out
You can check in from 2 p.m. Check out no later than 10:00 a.m Check-in and check-out takes place via code entry - easy and flexible.
WiFi
We have free wifi in common rooms and in all rooms and apartments.
Breakfast
We offer a light breakfast arrangement. Order at the latest on arrival. Breakfast costs DKK 50 per person. person.
Parking
There is free parking at Ringsted Bed & Breakfast's own car park.
Kitchen facilities
Ringsted Bed & Breakfast has shared kitchen facilities with dining areas in connection with the single and double rooms. It is possible to make food, coffee, etc. here.
TV
We have a TV in the common room.
Bus
There is a bus stop at Ringsted Bed & Breakfast. Bus 240 runs to Ringsted Station and 401A runs to Ringsted Outlet and Ringsted town centre.
Supermarket
There are several supermarkets within walking distance of Ringsted Bed & Breakfast.
Eating places
Ringsted has a varied selection of restaurants and cafes.