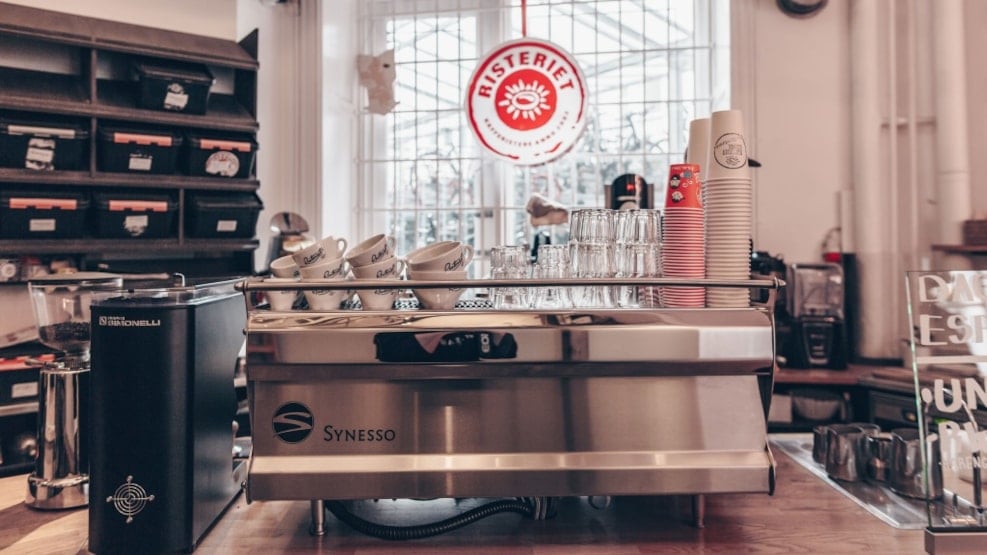 Risteriet
Everything your coffee craving heart could ever want right in Helgolandsgade
Whether you're looking to get your hands on an excellent cup of coffee, or some high-quality equipment to brew your own coffee at home, this is the place to go. They even sell green beans, if you want to roast them yourself.
Risteriet serves a broad selection of brews – even some, we're not even sure what is, but maybe you'd like to try a black eye, black widow, or cry baby? Every month, you can also taste beans from a new place such as Rwanda or Nepal that aren't included in Risteriet's regular selection. Enjoy it in the café or take it outside to sit on the lively sidewalk of Studiestræde.
Among their specials, you'll find aero press, siphon, pour-over, and cold brew as well as a black tonic with fever-tree tonic and Ethiopian Espresso. I think we've made our point clear – whatever remotely coffee-related object you're looking for, you'll find it at Risteriet.