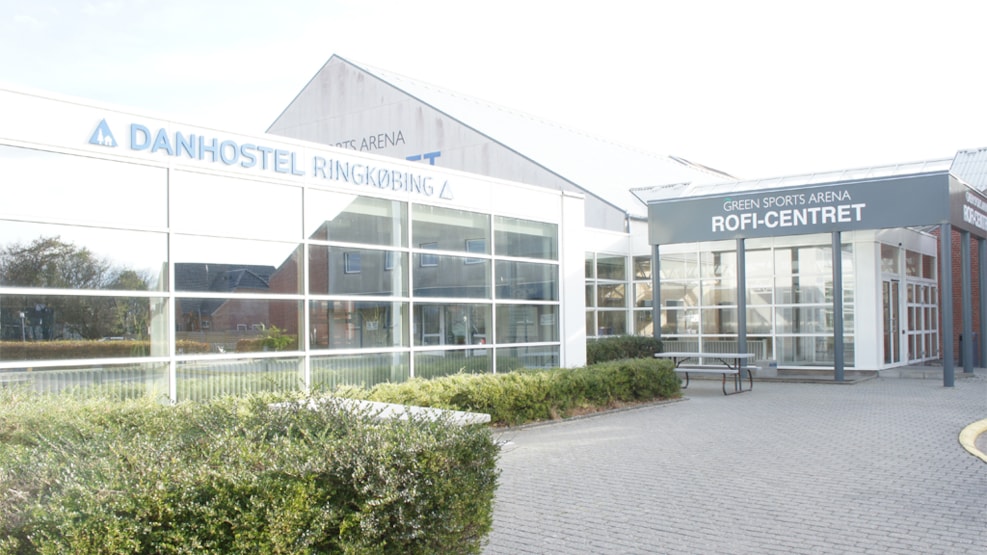 ROFI-Centret
ROFI-Center Ringkøbing has a large selection of options for the whole family, party, meeting or conference. Here you will find everything from shooting, gym, squash courts to the perfect environment for your particular event.
The ROFI-Center is located in Ringkøbing, and offers a large selection of activities.
Activities
In the ROFI-Center you will find a modern and well-equipped fitness center which has exercise and health in focus. The possibilities are many, as you can do both cardio and strength training. In the Fitness Center, you will find professionally competent instructors who are motivating and can help you with your goals.
In addition to the fitness center, you will also find halls where there are opportunities for handball, badminton, volleyball and basketball.
Outside you will find 2 Squash Courses. Here you can rent a squash court and rackets at the reception, where you can also buy balls.
In addition, the ROFI-Center also has mini-golf.
Outside you will also find 16 petanque courts, and outdoor football fields.
In the ROFI Center's basement you will find the billiard area, where you have the opportunity to play snooker, billiards, pool, air hockey, table football, table tennis and darts. The activities can be booked on an hourly basis, and larger groups can book all activities at once.
In addition to the Billiard Cellar, the ROFI-Center also has a shooting area, where there are 12 15 m. Shooting ranges.
Meeting, conference or party
The ROFI-center also offers a good setting for meetings, conferences and parties. The ROFI-Center has skilled staff to service its event in bright rooms. Here, there will always be great coverage and quality food from the center's own kitchen.
Close to the ROFI-Center you will find a modern hostel, which allows for accommodation for your event.
You just want to exercise? You are always welcome!