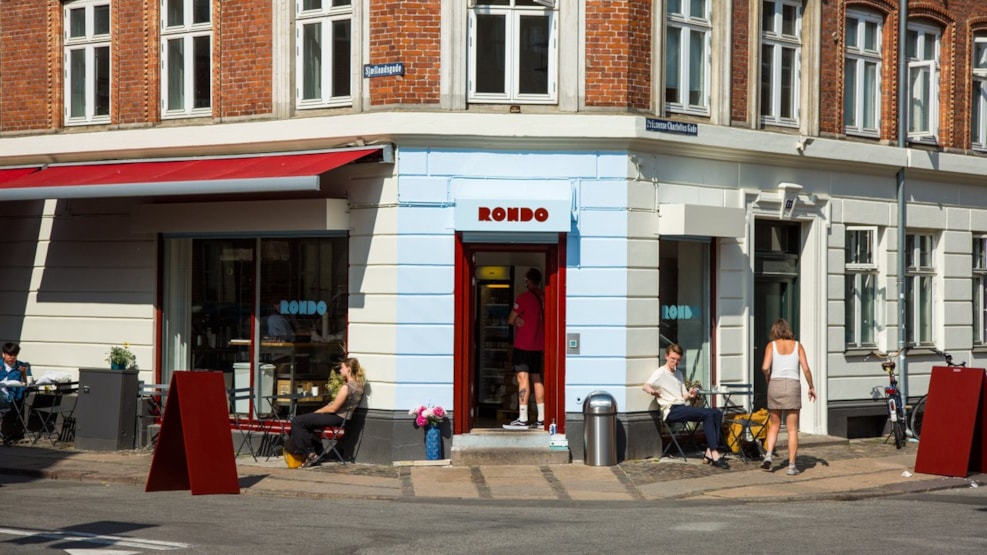 Rondo
Located on a side street to the buzzing Nørrebrogade is Rondo. A bakery from the owner of the popular wine bar Gaarden og Gaden just around to corner. 
Nørrebro is stuffed with tasty bakeries and cafes, so much that it can be difficult to pick one. Rondo although is not a bad choice.
All of Rondos baked goods are organic, and with a special focus on sourdough. You can of course also find sweeter goods like Danish pastry and seriously good croissants. If you're looking for a place to get your belly filled for lunch, Rondo can be the place too, with savoury pastry like pies, quiches and focaccia.
Even though the bakery lies in the heart of Nørrebro, you'll find that it sits on a calm street, where you can enjoy your pastry in peace.
Rondo tries to be sustainable by not having a lot of food waste. Therefore, they only make a limited amount of bread and may run out at the end of the day. But that just means you should get there early, so you can have the pick of the litter.