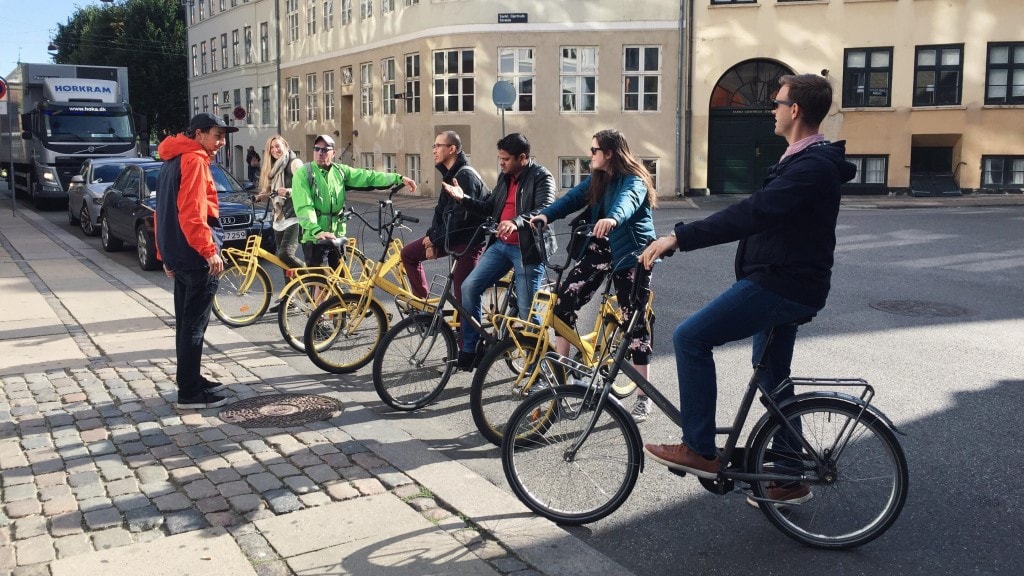 Rosenborg Cykler
The best way to explore Copenhagen is by bike!
At Rosenborg Cykler in the heart of medieval Copenhagen you can rent standard bikes, cargo bikes and helmets for your stay in Copenhagen.
Whether you are just in Copenhagen for one day or for an entire semester, Rosenborg Cykler has a bike for you. The semester rental is perfect for international students and expats.
Through a collaboration with Nova Fairy Tales, Rosenborg Cykler also offers guided bike tours around Copenhagen. On a 3-hour bike tour you will have a great chance to see many of the main sights and experience the bike culture of the city.