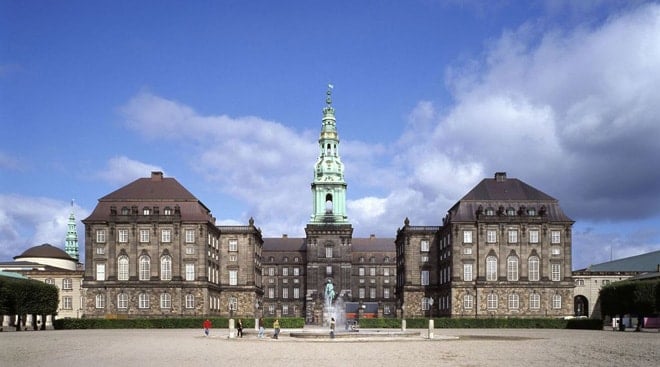 Ruins under Christiansborg Palace
Discover more than you expected under Christiansborg Palace.
Underneath the main building, which houses the Danish Parliament and is used for royal events, you'll find the remnants of an older castle. Step back in time and discover the palace through the ages. 
When casting the foundations of the present Christiansborg Palace, workers uncovered the ruins of older buildings and the remnants of the initial wall that protected the castle from pirates. After close inspection, experts from the National Museum revealed that the ruins dated back as far as 1167. 

What they had come upon was Bishop Absalon's Castle, once situated on a tiny island off the Merchants' Harbour. Walking around this underground site, you will get an idea of how the castle was continually renewed and developed, and the chance to travel back in times to the Middle Ages.
The history of Christiansborg Castle
There are so many interesting things to discover in the dark under Christiansborg Palace, including stories around the former Christiansborg Castle, which was built on top of the remains of Absalon's Castle after 1369. 
The infamous Blue Tower, the biggest tower in the castle, is one of the most interesting remnants from these times. From the 15th century, and possibly earlier, political prisoners and other criminals were held captive in it. The most famous prisoner of all was Christian IV's favourite daughter, Leonora Christine, who was imprisoned in the tower without charge for almost 22 years.
As successive kings took over, they remodelled parts of the castle following their wishes. When Christian IV wanted to make his mark, he added another floor to the Blue Tower with a flaunting copper spire. Unfortunately, all this remodelling had its consequences: eventually the foundation could not bear the enormous and heavy castle and it was clear that it was in danger of collapsing at any time. Christian VI tore down the castle and built a whole new one – the first Christiansborg Palace, completed in 1745.