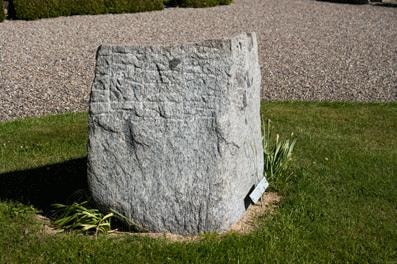 The Runestone at Hurup Church
In the cemetery at Hurup Church in Thy you find a large fragment of a rune stone, which in 1910 was found in the cemetery dike.
The rune stone stands in the cemetery outside the porch.
The rune stone appeared when the dike was breached to make room for a new chapel. The inscription can (perhaps) be interpreted as follows:
"Thormod, a well-bread "boy", erected this memory after N.N. his father (or brother)."