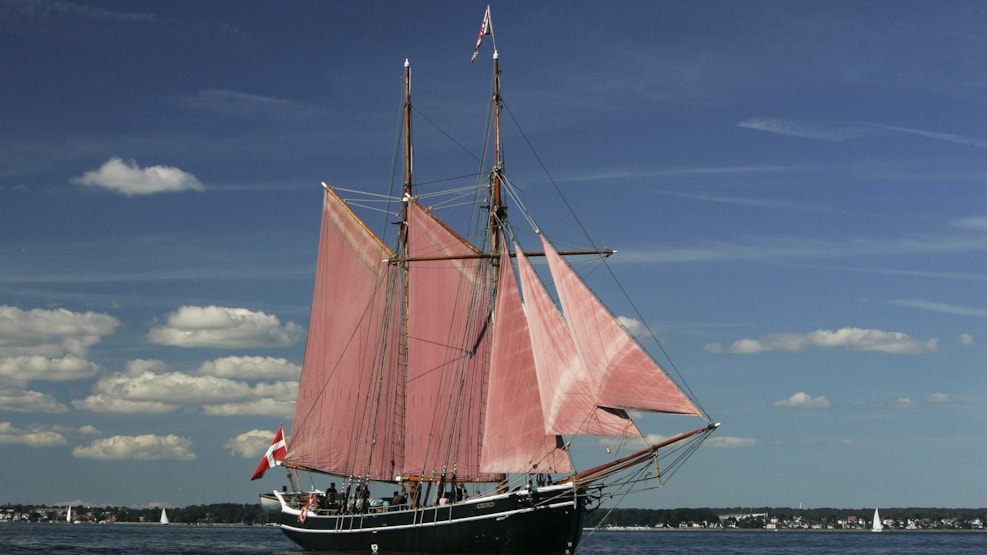 Sailing Cruises
Sailing cruises of Copenhagen harbour and the coast.
There's no better way to experience life in this maritime city than by setting sail in the harbour or along the coast. Sailing Cruises offers exactly that, with a choice of three traditional schooners.
The skipper will welcome you aboard, and as the ship slowly glides out of the harbour, he will relate the history of the ship and tell about the day's adventures.
Sailing Copenhagen
Once the course is set, everybody will be invited to help set the schooner's mainsail and, as the breeze fills out the sails, it is a relaxing experience to enjoy the peace and quiet, as the schooner runs before the wind.
While relaxing on deck to the sounds of the sea, enjoy some fruit and a soft drink or a beer or take it below and enjoy it in the ship's salon. Entering the harbour again, it is time to lower the mainsail before tying up at the quay.
Contact information
English speaking customers are asked to contact Sailing Cruises on the following e-mail info@unitedsailingships.com - for questions or other inquiries.