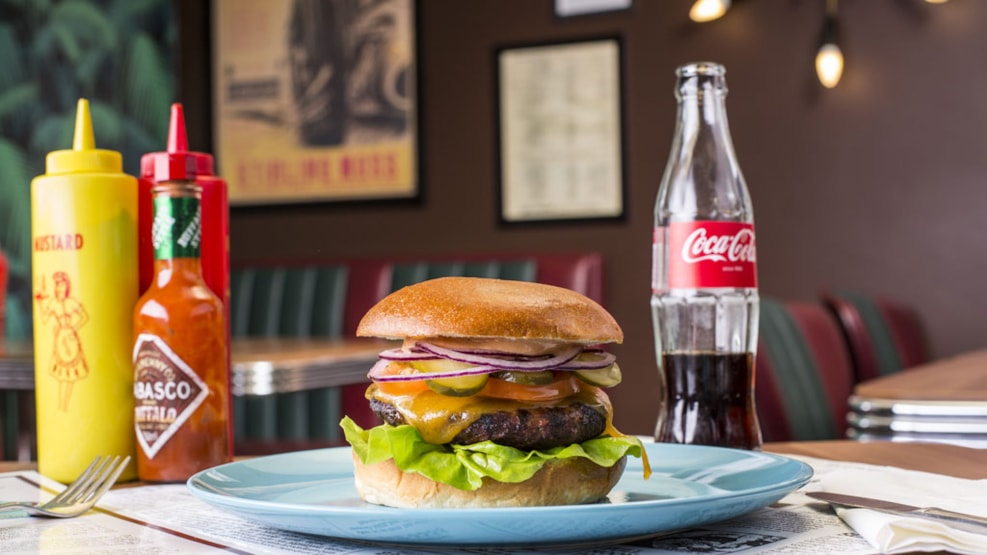 Green Experience
Sallie's Restaurant & Snack Bar
If you'd like to experience a true American diner in Copenhagen, go West and Sallie's is THE PLACE.
Step back in time to the 1950s in this beautiful restaurant named after Sallie Zimmerhackel, who was born in 1917 in Denver, Colorado. She came to Copenhagen in 1954, where she met a Danish couple called Wittrup. Oscar Wittrup had started up motels in the USA and together they agreed to build Wittrup Motel and Sallie's Snack Bar in 1955 just outside Copenhagen.
This stylish eatery was and still is unique. Everything was built and furnished in the best American style.
The restaurant has a genuine retro feel and its original style has been refreshed. The menu has also had a makeover with a combination of new and original dishes including Sallie's Original Cheeseburger.