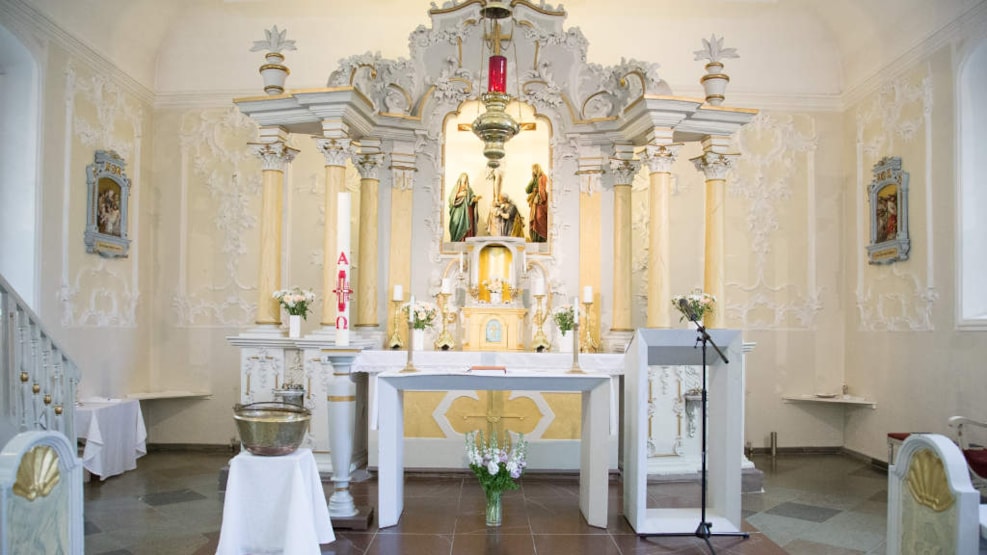 Sct. Knud's Church - the Roman Catholic Church in Fredericia
The Catholic Church in Fredericia is open by appointment only.
The present brick building was erected in 1767. Its half-timbered predecessor was the first Catholic church built in Denmark after the Reformation in the 1536th
The tower was added in 1867, and the church is now the only one with spires inside Fredericia ramparts.
The church room is equipped with a beautiful and simple interior in the rococo style. Part altar fittings are from the late 1600s. The building was last renovated in the late 1980s.
The Catholic church has about 300 members.
Masses:
Sunday: 16:00
Wednesday: 18:30
Friday: 11:00