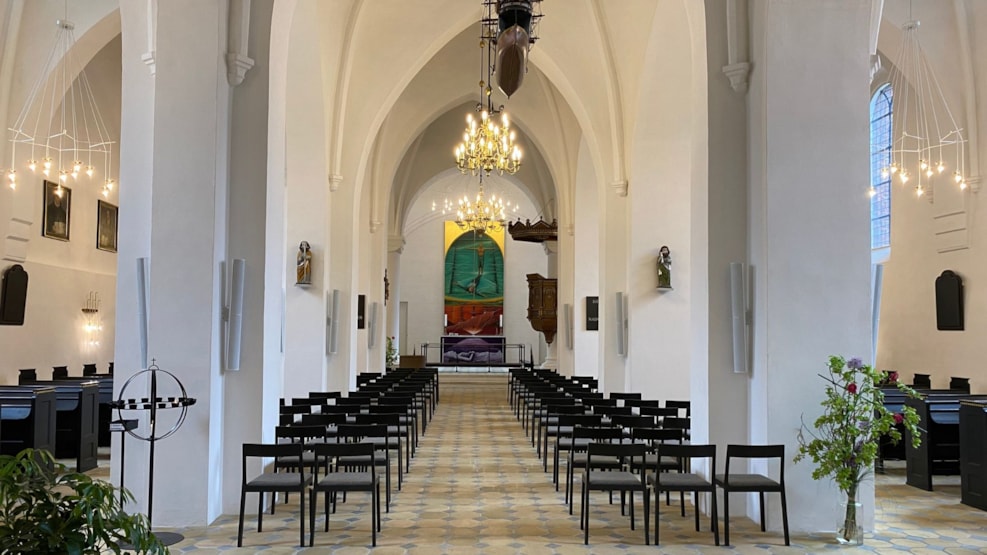 Sct. Nicolai Church
Saint Nicolai Church is Vejle's oldest building. The redbrick church is in its current form a Late Gothic edifice. The oldest section of the church from around year 1250 is still visible in the northern wall. 
Sct. Nicolai Church is located on the Church Square in central Vejle. The church is named after Nikolaos of Myra, the saint of children and seafarers.
Originally, the church had a late Romanesque nave, which was later extended to become a three-aisled nave with transepts. On the outside of the church, you will find a blinded door and the remains of Gothic windows. The chancel and tower are from the seventeenth century. In the northern wall, you will see 23 skulls. The story goes that they belonged to robbers, who 300 years ago were captured in Nørreskoven forest and executed.