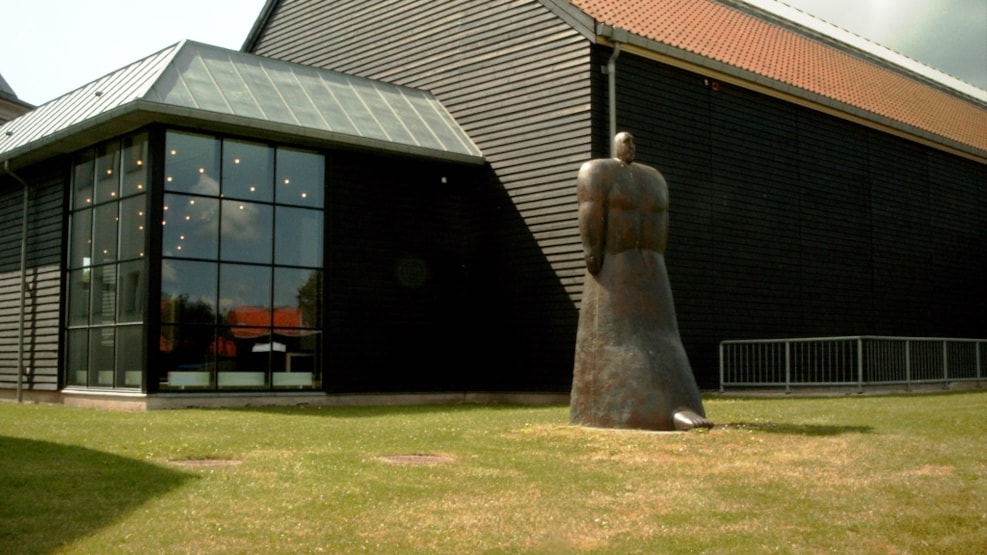 Sculpture Foden (The foot) - Tønder
Foden (The foot) is a sculpture in bronze by Svend Wiig Hansen (1922-1997). Svend Wiig Hansen had a special connection to The South Jutland Art Museum in Tønder because he was born in Møgeltønder.

The sculpture is 2,93 m high, 1,09 m wide and 1,47 m in depth.