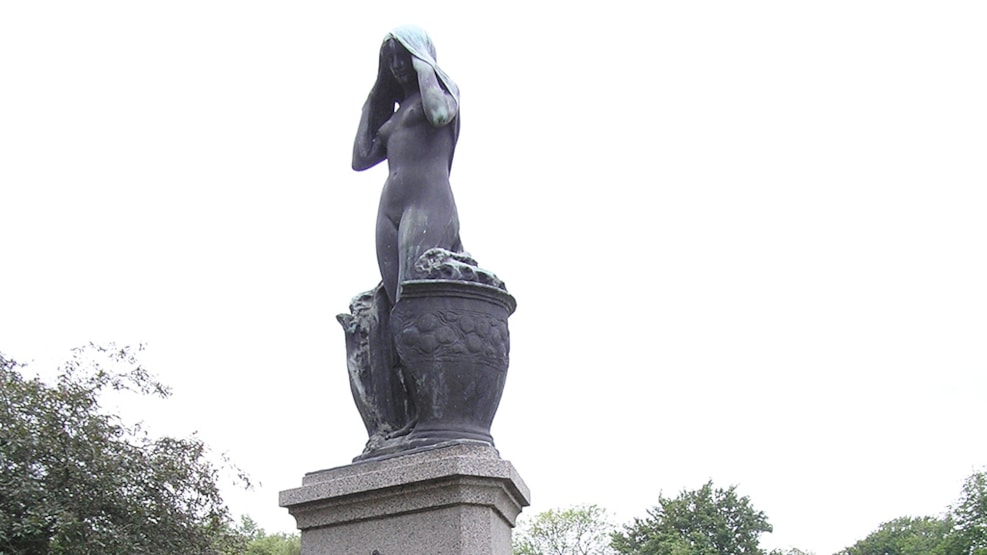 Sculpture The Yeast Girl in Ribe
Monument donated by The Wahl-Henius Institute, Chicago commemorating the yeast physiologist Emil Christian Hansen
The sculptor Anders Bundgaard (1864-1937) was passionate about female beauty which he usually represented in a rather naturalist style. This is the case with this bronze, too, even if the figurative language endows it with a certain mythical character. The desirable girl, whose buxom figure makes the pot burst, seems to be the very personification of the living powers of the yeast. Like a foam-born Venus she rises from the bubbies and sends her admirers a promising glance.
(Kilde: Ribe Kunstmuseum, Skulpturguide).

Monument of the yeast physiologist Emil Christian Hansen, who cultivated yeast for beer brewing. The Wahl-Henius Institute, Chicago has donated The Yeast Girl to Ribe.