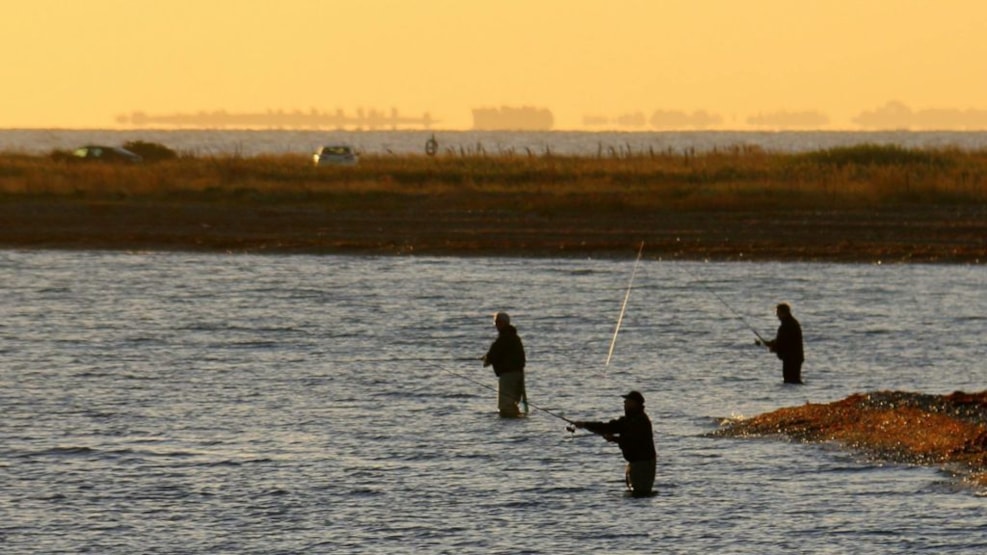 Sea trout weekend
Since 1979 Ærø Sportfiskerforening has held a fishing competition over a weekend in September. The competition attracts fishermen from several other countries.
Already at the foundation of the association in 1979, the tradition of fishing competitions started.
At that time we had two annual competitions; a spring and autumn competition, and then the prizes were small and the competitions were almost exclusively with local participants.
Since then, many fine fish have been put on the scale, and the competitions have become one, namely a fall competition, which always lasts for the last weekend in September.
The prize money has grown in proportion to the number of participants, and is today at around DKK 40,000. - Participants come from all over the country, but also from countries like Germany, Holland and Great Britain.
When: Always last weekend in September.
Where: ÆSF. at Rise Skole, St. Rise Skolevej 3, 5970 Ærøskøbing.
Price: DKK 75, - (Ticket programs can be purchased in selected stores on Ærø (see Ærø Ugeavis) the week before the competition, or can be booked by the chairman for advance payment at mobilepay 23393624, write "Havørredweekend".
How: In the ticket program you will find a weighing salon that is wiped out when weighing in. Only one fish may be weighed in. talon. When catching larger fish, this can replace previously weighed fish.