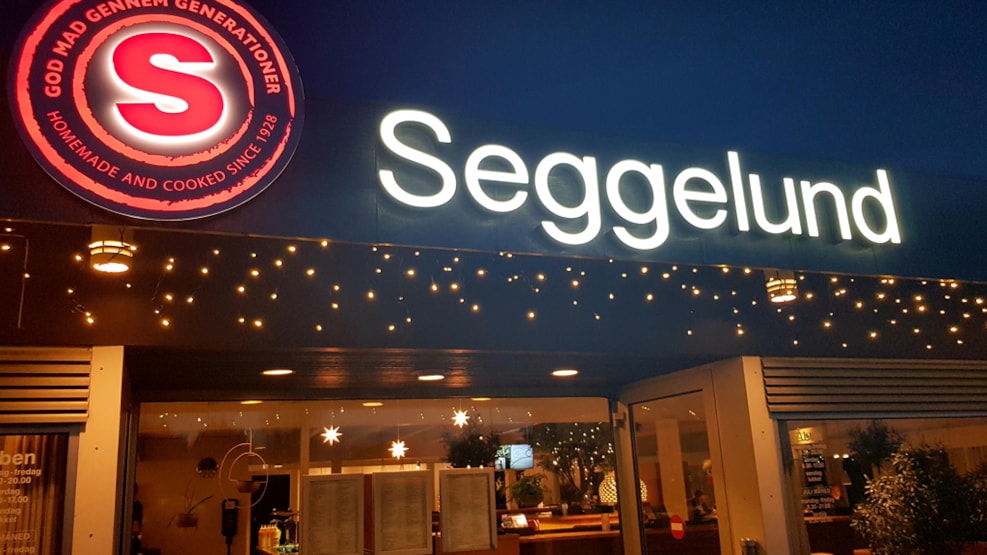 Seggelund - Diner near Christiansfeld
We are a well known and popular family owned restaurant placed between Christiansfeld and Haderslev in the South Jutland.
Homemade food made of good and fresh raw products at affordable prices.
A selection of classic Danish dishes, delicious flame grilled steaks, burgers, Danish smørrebrød, coffee and homemade cake, kids menus and specialties after the current season.   
We welcome you at our restaurant with seating up to 200 persons.
There are good facilities for bus and groups with a short distance from the highway E45.
We have free wifi.