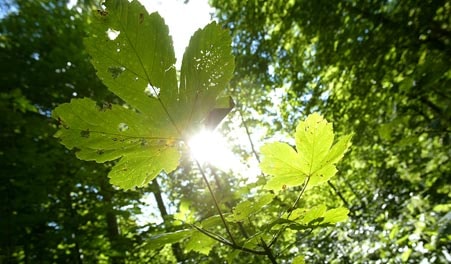 Shelter Julianehøjskoven ved Svanholm Gods
Shelter Svanholm Gods
The site is nicely protected in the forest on the other side of Svanholm Allé next to the estate. (Walk along the path behind the bust of Bille Brahe).
Here you will find two shelters, each with room for 4 sleeping, plenty of space for tents, 2 campfire sites, covered dining area and old-fashioned das. The site is connected to one of the beautiful nature trails that lead up to Julianehøj, Hornsherred's highest point with a view all the way to Roskilde Cathedral. Maps of the nature trails can be found on the site.
Access to shower, drinking water and water flushing toilet by appointment. The accommodation in a shelter or tent costs 25, - per person per night. Contact svanholmrundt@svanholm.dk
Possibility of Guided Tours
If you want to see Svanholm and hear more about the collective, you are welcome to contact svanholmrundt@svanholm.dk for a guided tour. Of course, you can also take part in the public tour, which takes place every Sunday at 11:00 from May to September. Price SEK 100 per person. All tours start on the terrace in front of the café shop.
Everyone is welcome to visit the folding goat fold at the café shop and cowshed that houses 120 jersey cows + breeding. Afternoon milking starts around 4pm. Remember to be calm and show consideration for the animals and their adult friends.
NOTE! Staying at the shelter site does not give access to moving around the entire estate. We have clearly marked where our privacy begins and we will ask all our guests to respect this.