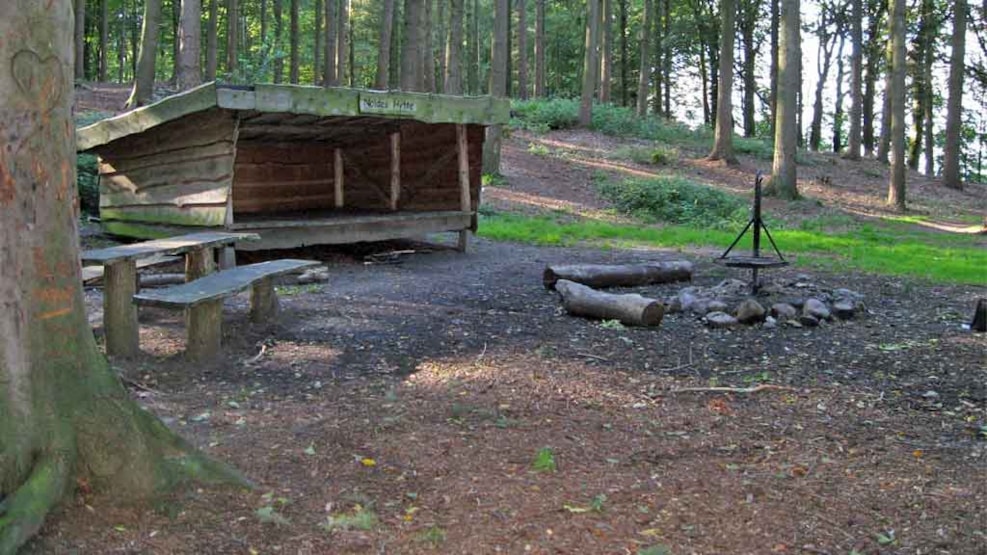 Shelter Noldes Hytte, Nørreskoven
Shelter in the forest Nørreskoven, near the coast. Dogs are permitted, on a leash only. The site is suitable for trolleys.
Arrival from the water side: The camp site is reached by dinghy/kayak – notice a red sign on the beach with the text "Overnatning".
The site is equipped with table-benches and a fireplace, there is no drinking water. Please notice: it is not allowed to put up tents at the site.
Gathering of firewood from the forest floor is only allowed from the site towards the forest midst, the area from the site towards the coast is meant to be wild and untouched forest.