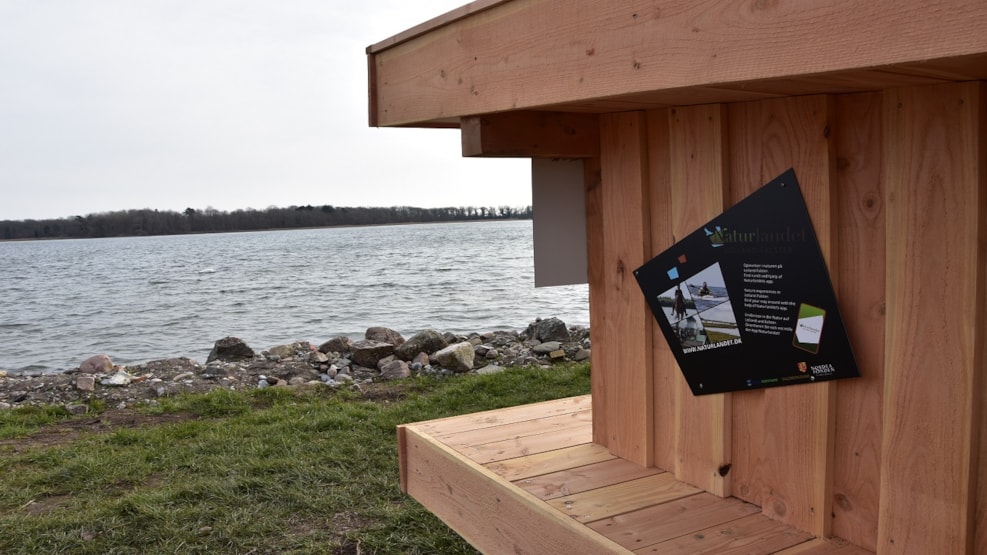 Shelter site - Blans Havn
Enjoy the beautiful ocean view while you sleep here! The shelter site is located right on the water's edge, undisturbed in a corner of the harbour area, and has a fantastic view of the waters called Smålandsfarvandet.
The shelter site consists of 2 shelters where there is room for 5 people in each shelter. In addition, it is also possible to pitch a tent next to the shelter site. There is room for a maximum of 10 people for accommodation in tents.
Relax to the soundtrack of the crashing waves as you sleep soundly in your sleeping bag. Guests have full access to all the harbour's facilities, such as toilet, shower, drinking water, kayak bridge, playground and wifi. There's a nice campfire site by the shelters, and electricity available directly in the shelters.
Shopping is available in Bandholm or Stokkemarke, which are located 7 km east and south of Blans Havn respectively. Public transport towards Kragenæs and Maribo is available in the village Blans, which is about a kilometre south of the harbour.
Read more about Blans Havn shelter site at Book en Shelter. See also a full overview of Naturlandet Lolland-Falster's many shelter sites here.
Get access to more exciting outdoor experiences in Naturlandet's app.