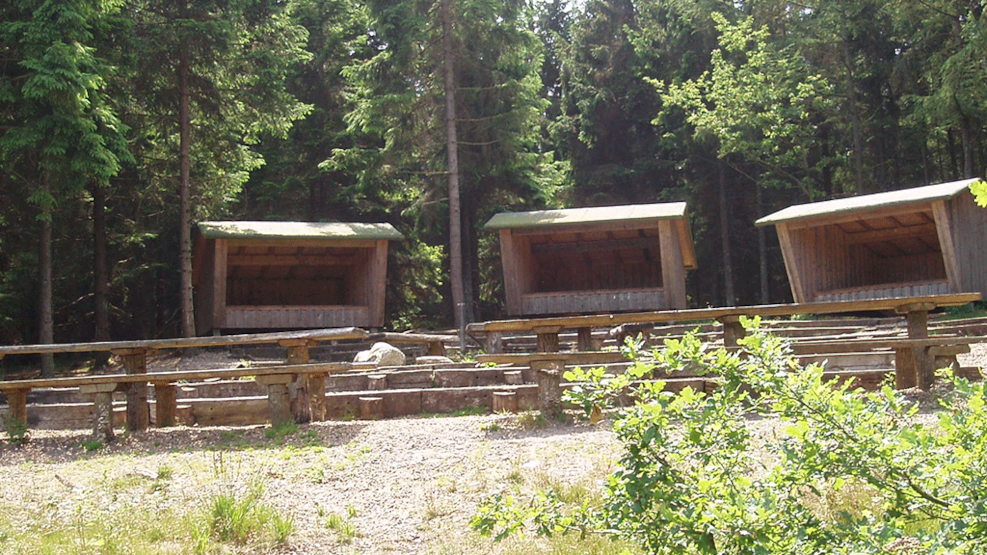 Shelter site in Sinding Kommuneplantage
Sinding plantation is a part of Sinding Bjerge – an area created for the public, by a collaboration between Herning Kommune and privates.
The shelter site is situated in a forest area north west of Sinding and not far away you will find Herningsholm Å, where it is possible to go canoeing.
Sinding plantation is 17 hectares. A 4,1-km. mountain bike trail with a 27-meter height difference is established. The trail offers fun and exciting challenges with steep hills and sharp turns. The soft ground can at times be challenging to cycle on.     
Sinding plantation offers great experiences for all, we therefore kindly ask you to take each other and the forest into account, so everyone gets a good experience in the forest.
Book the shelter at Sinding plantation online here
Should you have any problems or questions regarding booking a shelter, please contact Herning Kommune, Natur og Grønne Områder.
Phone +45 9628 8141  /  +45 9628 8147
Email: parkognatur@herning.dk