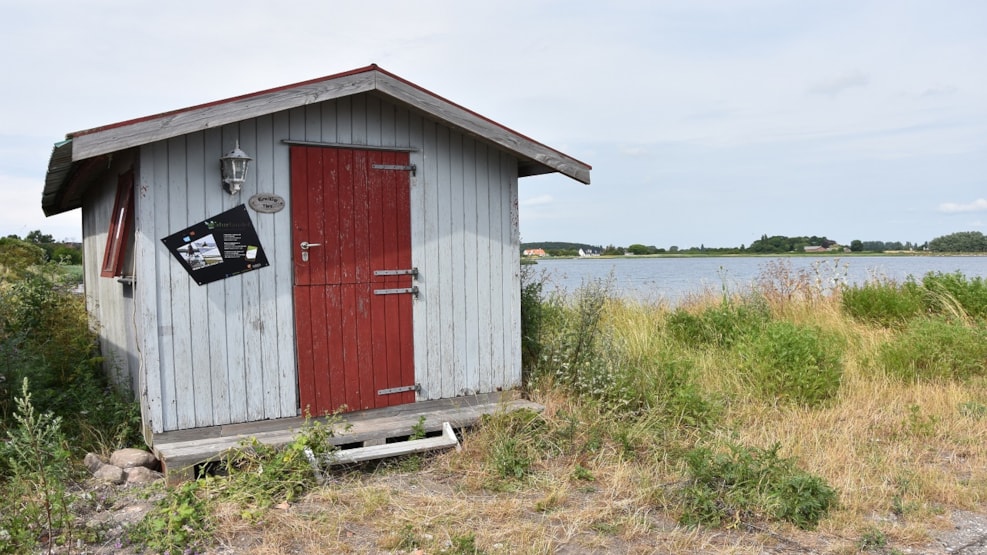 Shelter site - Tårs Havn
On the westernmost part of Lolland is the small Tårs Fishing and Pleasure Boat Harbor in the middle of the Nature Park Nakskov Fjord. Here you can spend the night in a tent, motorhome or an old fisherman's cottage in scenic surroundings.
The site consists of an old authentic fishing hut with room for 4 people. At the tent site which is located a little north of the harbor, it is possible for a maximum of 30 people to spend the night in tents. In addition, it is also possible to spend the night in your own motorhome in one of the 12 parking spaces around the harbor.
The harbour has really nice facilities, including a swimming pier, toilet, shower, living room with small kitchen and charging access. Kayak pier is coming soon. The price for camper vans includes electricity and toilet emptying.
If you arrive with the Langeland ferry in Tårs, then it is about 2,2 km to the old Tårs harbour where this site is located.
Read more about Tårs Havn site at Book en Shelter. See also a full overview of Naturlandet Lolland-Falster's many shelter sites here.
Get access to more exciting outdoor experiences in Naturlandets app.