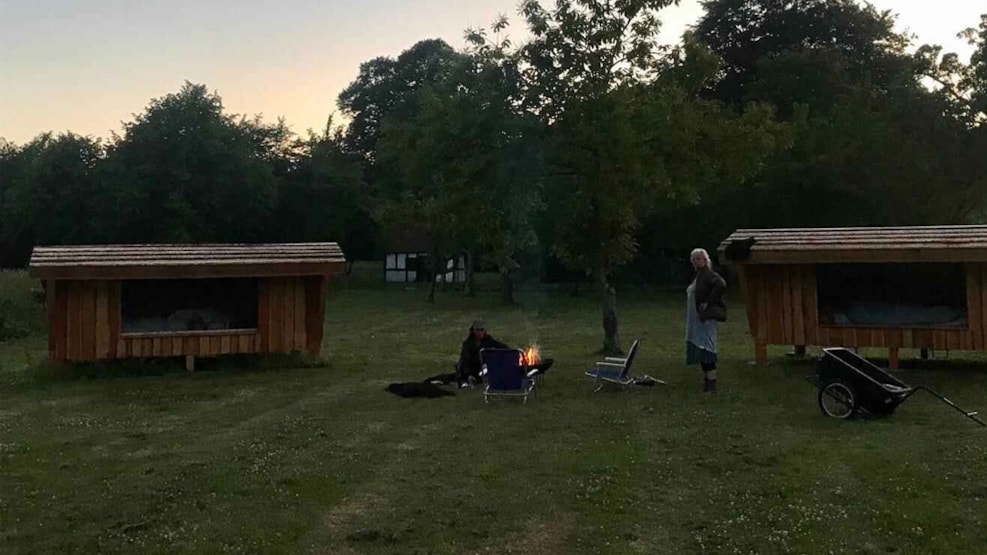 Shelter at Skovsgaard Gods
Sleep in a large, luxurious tent - fall asleep to the hooting of an owl. Wake up to birdsong and the morning sunrise.
The tents have been pitched in the estate's park. They are around 20m2 in size and furnished with beds (they sleep 4 people), duvets, tables and chairs.

There are plenty of activities at Skovsgaard during the summer - enjoy nature, go for a walk in the woods, lie on the beach of watch the wild animals.

Toilets and a bathroom have been erected close to the tents.

You are welcome to eat at the café, but remember to book a table a day in advance.