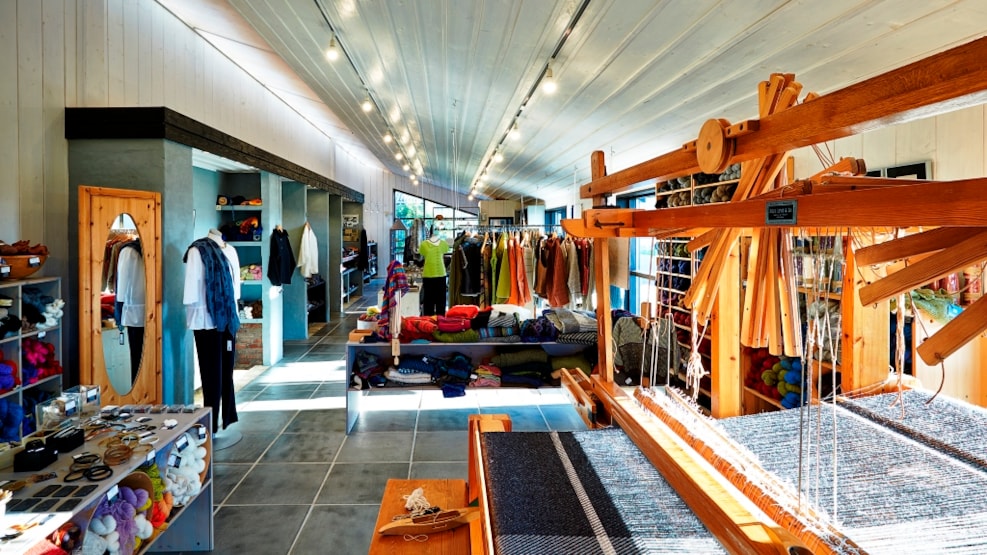 Shop Hanne in Højer
When you visit my gallery, workshop and store, you will find local handcrafted fashions, gifts, and decor. My specialties are weavings, knitting, watercolour paintings and drawings. I have hand crafted products from lambskins and also feature crafts from other local artists.

If you prefer you can purchase yarn and other supplies to create your own designs.

My inspiration is my nearest neighbour, the Wadden Sea National Park (Nationalpark Vadehavet). We welcome you all year-round.