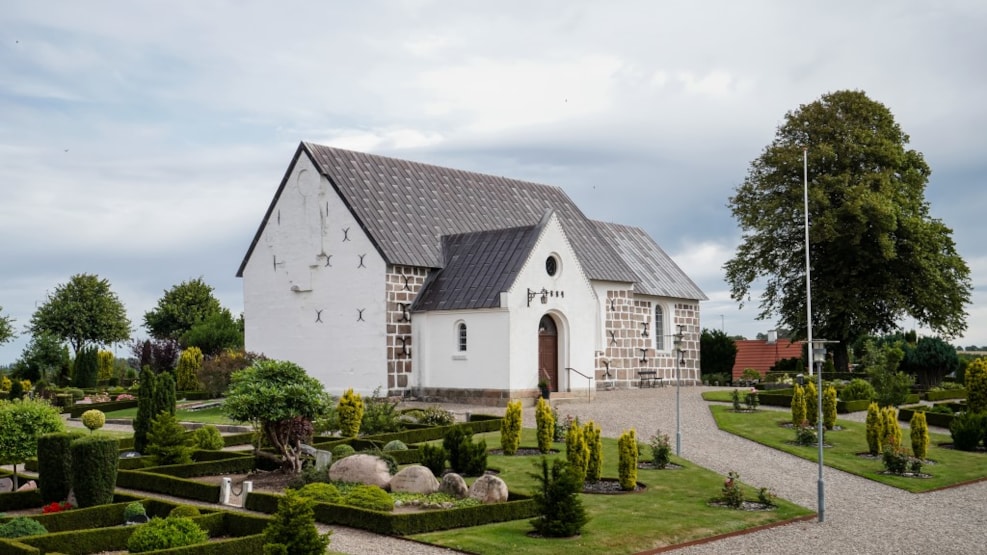 Skærum Kirke


The church is the oldest municipal building.

The church is the only granite church in the area.
Classical building with a nave and choir.

It was built around the middle of 1100th. 
The church is roofed with lead.
The font is very distinctive. Bowl has been split and been repaired with lead.

An old pulpit from 1585 was purchased by the National Museum in 1913 for 100 dkr.

The altar painting originates probably from the 1600th.

In 1968 the choir was thoroughly restored.  Under the floor was found 34 coins, of whom the eldest is was from 1157. The coins are now at the National Museum.