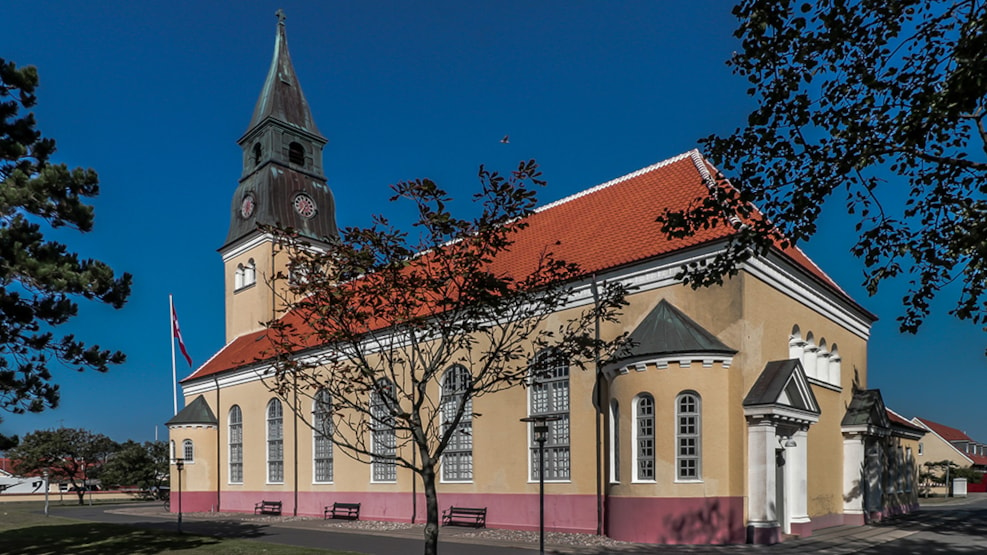 Skagen Kirke
Skagen Kirke (church) was built in 1839-1841.

In 1909-1910, the relatively young church was redesigned by Ulrik Plesner,- and Thorvald Bindesbøll designed the interior ornamentation.

Again in 1989, the church underwent comprehensive restoration by Chresten Justesen, a Skagen architect. The artist Arne L.Hansen contributed with retelling the Easter event in front of the altartable, while Niels Helledie created the distinctive crucifix on the church's north wall and the crucifixiongroup on the altartable in 1994.