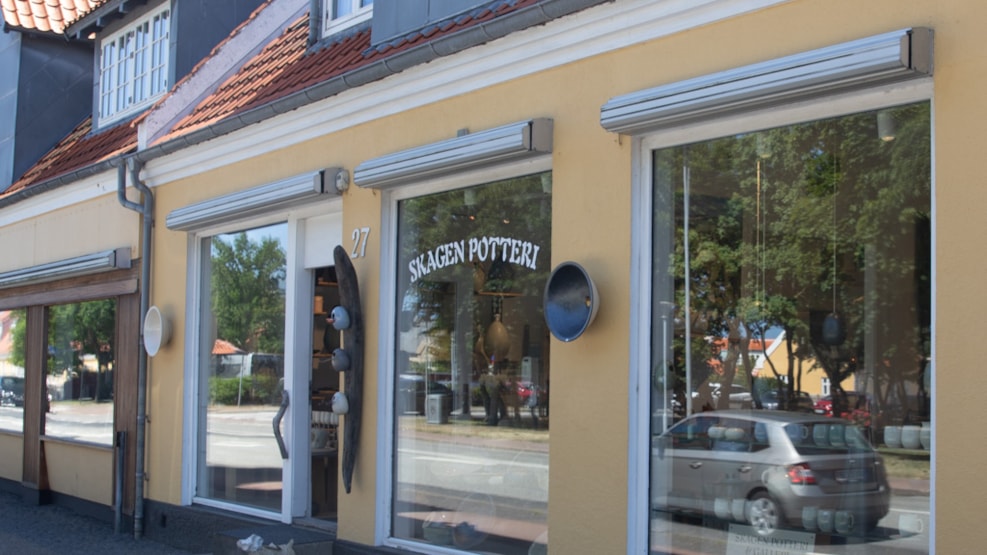 Skagen Potteri - pottery
Visit Skagen Potteri at the top of Denmark. Swing by and get an experience on the road.With almost 35 years experience as a potter and his pottery in Skagen since 1985, Henrik, who owns and operates Skagen Potteries provides exciting and inspiring arts and crafts.
Arts and crafts, stoneware
Decorate your home and your life with unique stoneware works in both mischievous, sensual and imaginative designs. Or pamper your breakfast with nice cups, mugs and pitchers.
All stoneware is ovenproof and go in the dishwasher and microwave. It is burned twice. First incandesce it at approx. 1000 `, then its glazed and fired again at 1260`. The process takes ca. 2x3 days.
Sinks for kitchen and bath - ready for installation
Skagen Potteri is famous for its amazingly beautiful and unique stoneware sinks to homes and cottages. Find inspiration on our website or drop by the shop and find a sink that suits your bathroom or toilet.