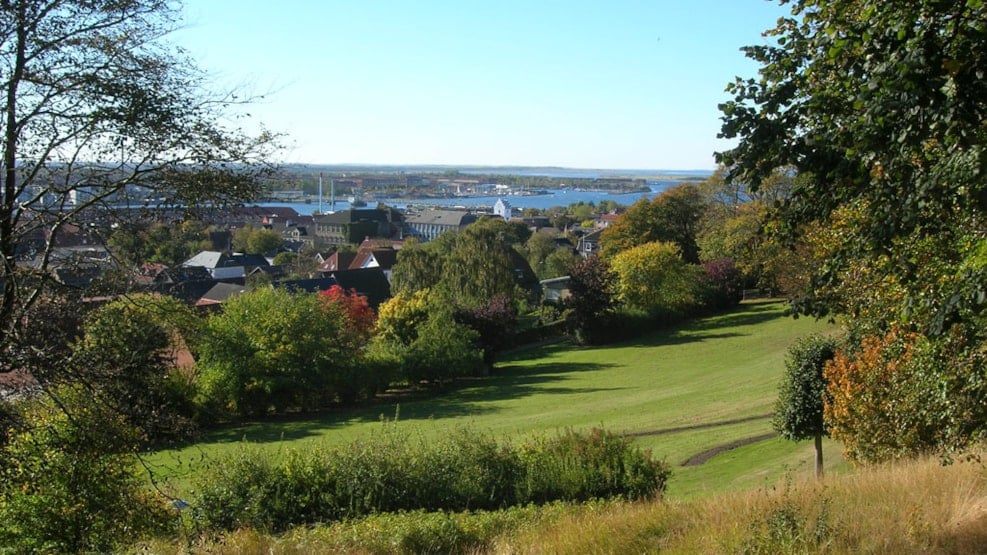 Skanse Park
One of the oldest and most wonderful parks in Northern Jutland is Skanseparken in Nørresundby. The park was originally landscaped in the 1600s, a period where Jutland was occupied by the German emperor.
The amazing view of the city and Limfjord from Skansebakken makes Skanseparken a place where you can escape the hustle and bustle of everyday life and relax in beautiful nature and green areas.
To this day, 'Skanseparken' is one of the most beautiful parks within the area of Aalborg, as well as a beloved place for excursions for the citizens of Aalborg and visitors from the rest of Denmark and abroad.