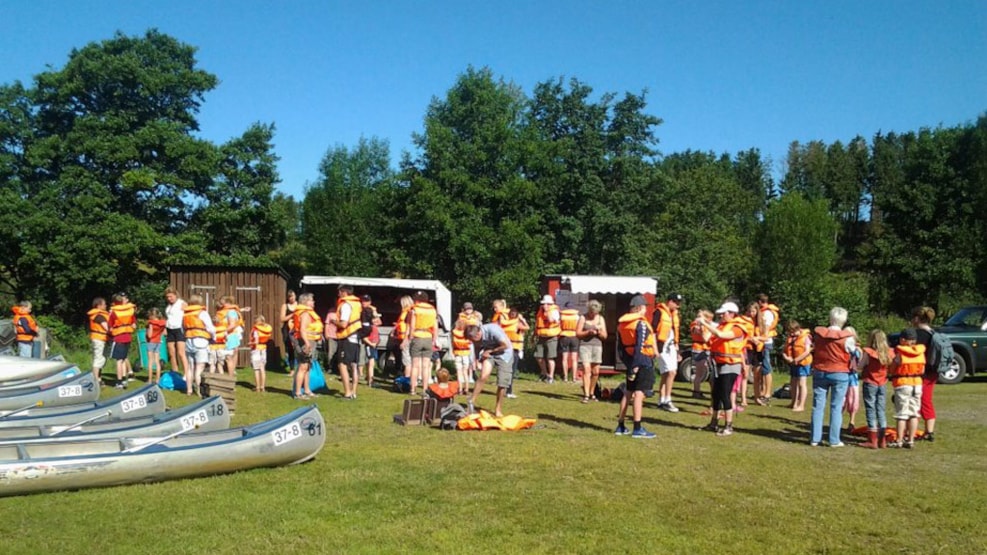 Skjern Å Canoe Tours
The canoe rental company Skjern Å Canoe Tours (Skjern Å Kanofart) offers canoe camping trips down the small river of Skjern Å. The trip along the river meanders through a varied landscape of scenic lakes. Enjoy a relaxing, stress-free journey through tranquil nature.
Starting points for canoeing trips with canoes from Skjern Å Canoe Tours (Skjern Å Kanofart) include Vester Mølle, approx. 5km south of Nørre Snede. Even a novice will quickly learn to paddle these lightweight aluminium canoes. Before you embark you'll be provided with lifejackets and paddles as well as a tour description. Naturally, you can borrow extra seats to be placed in the canoe if you bring young children.
Just how long your trip is to be is entirely up to you. Canoes are available from Skjern Å Canoe Tours for anything from a few days to a week. The river is navigable all the way to Skjern harbour – a trip of more than 80km.
Relax on a canoeing trip, which offers an affordable and fun holiday experience for the whole family.
You can also purchase the necessary equipment for the trip, such as firewood for the campfire, trash bags, etc. And you can hire 30/60 litre drinking water containers.
Read more about Skjern Å Canoe Tours on Facebook, where you can also read the latest news and ask questions.