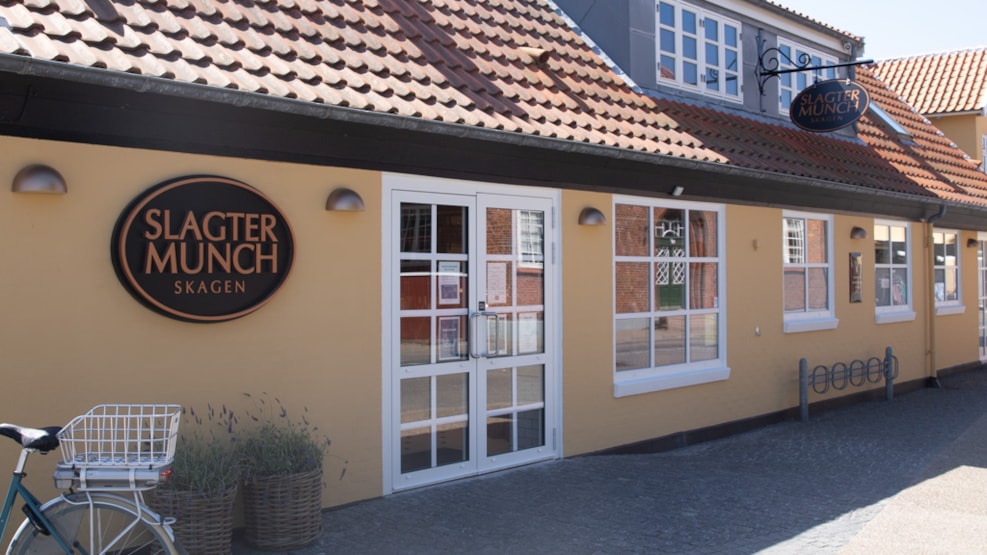 Slagter Munch - butcher
Whether you live in Skagen or just on vacation in this lovely place, a visit to Slagter Munch is part of the great dining experience.
For more than 100 years, food has been produced here in the best artisanal way and it is not without reason that Slagter Munch's smoked products and delicacies are known throughout the country.
Sausages, hams and cold cuts are made by Slagter Munch according to recipes that have been maintained through traditions where color and fillers are of course not included and only the best ingredients are used.
Butcher Jens Munch has also developed "Skagen Skinken" which takes a year to produce and which is already known as the Original Skagen Ham.