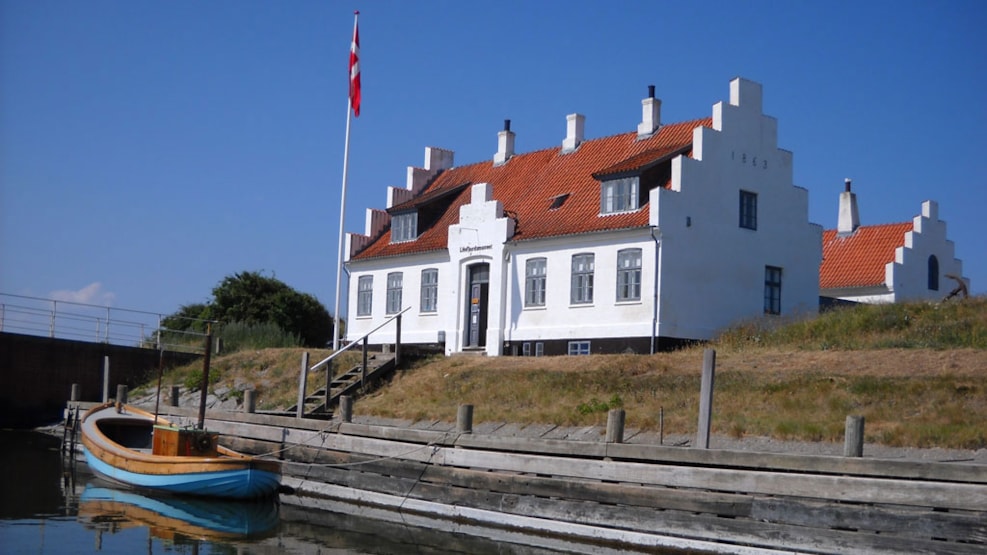 Snapseruten
Løgstør Bredning - from all sides, across two bridges and with three ferries.

Among the tour's highlights you will find the limestone cliff Bulbjerg, Løgstør and Frederik the 7th Canal, the vikingcastle Aggersborg, the manor Bratskov, the brewery museum in Fjerritslev and the largest wetarea for wading birds in northern Europe - Vejlerne.

On the north coast of the island Mors you will find the cliffs Feggerklit and Hanklit. As on the island Fur you can here find 50-million-year-old fossils of fish, birds and insects. The island, which is the largest in the Limfjord, is also home to Højriis castle and Jesperhus - the biggest flower park in Scandinavia. At Jesperhus you can also find a zoo and playarea.

The Sallingsund bridge attaches Mors to the southern mainland. Here you will find "the Cathedral of Salling" from 1175 located by the now vanishing Grinderslev Monastery as well as Jenle, the home of the Danish poet Jeppe Aakjær.

After a trip on the ferry between Sundsøre and Hvalpsund the tour passes the oldest thatched manor, Hessel, and the town of Farsø where you will find memorial rooms for the Danish Nobel Prize winner in Literature, Johannes V. Jensen.

Before returning to Løgstør you will pass by the monastery of Vitskøl and its fascinating herbes garden.