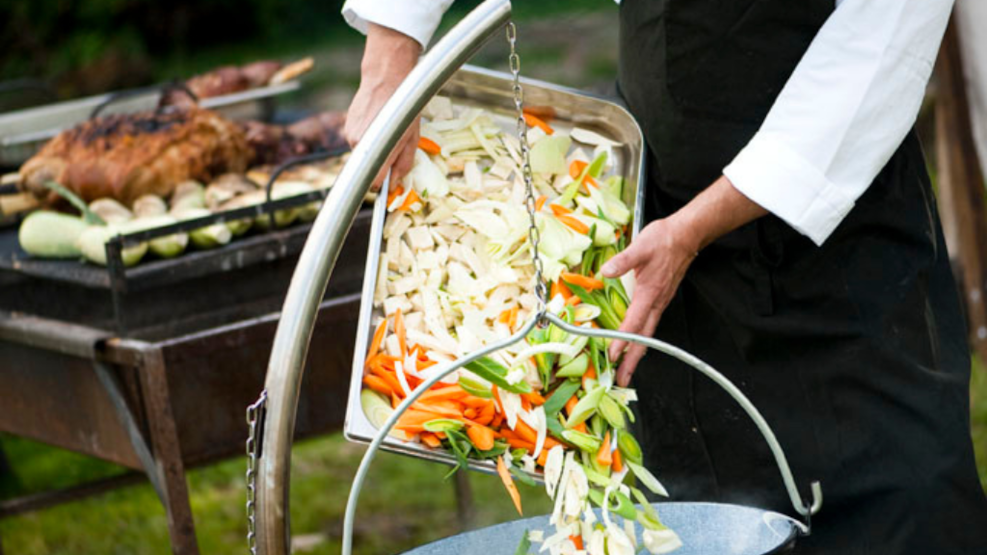 Social dining at Esrum Kloster
Join us for social dining in the Møllesalen and enjoy a delightful evening with traditional food at Esrum Kloster and Møllegård.
Bring your family and friends and savour a couple of cosy hours together for social dining at Mølleloftet at Esrum Abbey. The food is prepared and served by skilled culinary students from Kilden.
Experience the "klosterkøkken" – Esrum Kloster's take on a communal kitchen. Here, traditional dishes with a twist are served, made from Nordic ingredients, love for the monks' recipes, and plenty of time. There are no table reservations here, so there's ample opportunity to converse with your fellow diners while enjoying a two-course menu.
Practical Information
You can experience the communal kitchen at Esrum Kloster on:
January 11th from 18:30 to 20:30 
February 01st from 18:30 to 20:30 
March 07th from 18:30 to 20:30 
April 04th from 18:30 to 20:30 
The menu changes for each communal kitchen, but it's always traditional.