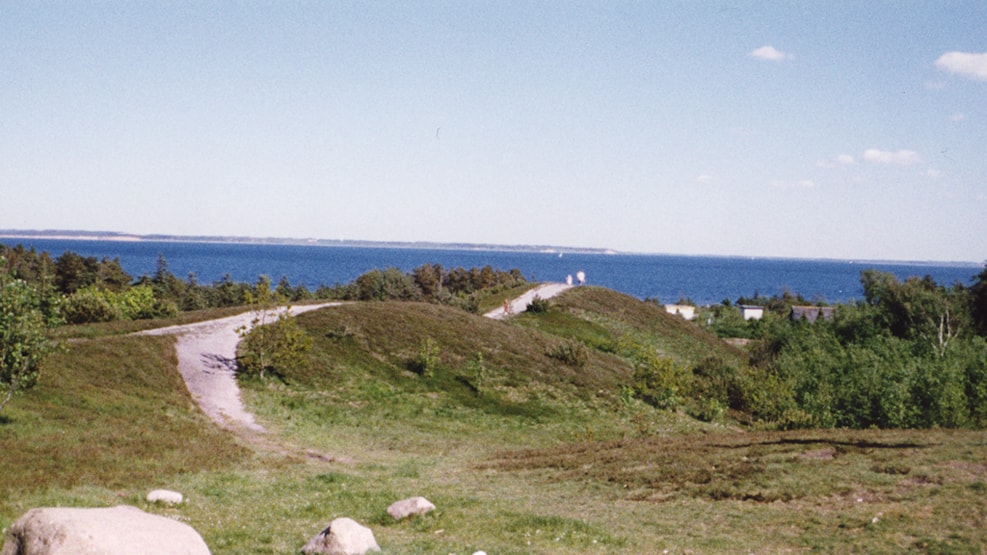 Søndbjerg Bakker - Thyholm
Søndbjerg Bakker

Søndbjerg Bakker (Hills) make up a very varied area of countryside with deep clefts, small marshes and lakes surounded by hills covered in heather and woodland. In the heart of the area stands Dødbjerg hill, from the top of which there is a wonderful view over the waters of Kås Bredning to Salling. During the Stone Age, a cove of the Limfjord ran to the west into what is now the town of Søndbjerg. What was a once cove is now marshland and meadows full of flowers and home to a rich variety of bridlife.

Søndbjerg Stand is one of the best beaches in the Limfjord, almost completely sheltered from the wind. Just behind the beach is a small holiday house area, hidden between the pine trees.
The low clay dunes between Søndbjerg Strand og Helleris are overgrown with thick scrub, consisting of trees and bushes, which are sheltered from teh wind and thrive in the heavy, moist soil.