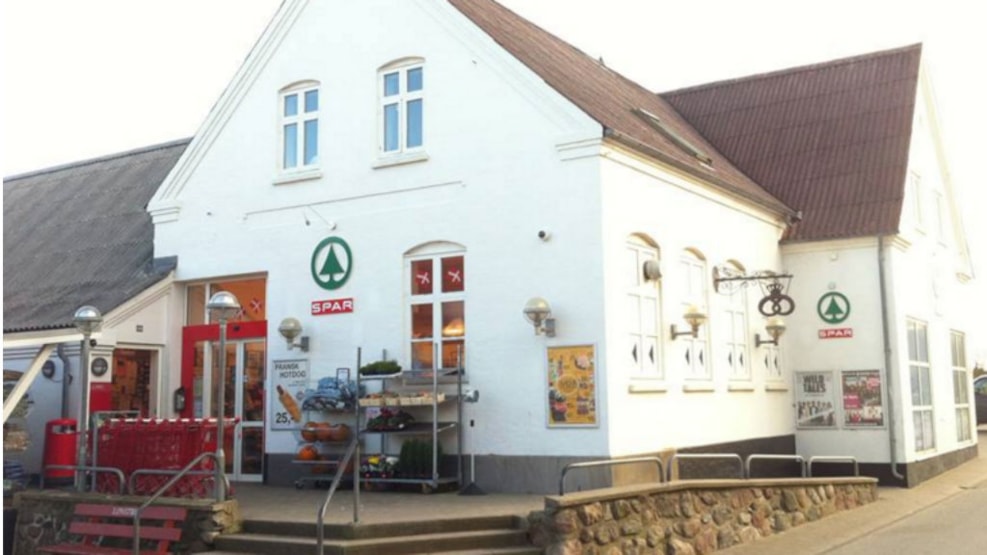 SPAR Lønstrup - the local grocery store
In the heart of Lønstrup lies the grocery store SPAR, which is a gathering point for many of the city's residents.
In the heart of Lønstrup you will find the local grocery store. Besides having a large range of all daily commodities, there is a well-stocked fruit and vegetable section, a very exciting wine department and a large selection of non-food items. There is a bakery department, that deliveres fresh bread every day of the year. Also you find local post office and small pharmacy. Here you will meet both tourists and locals throughout the year, and the merchant thus has a natural coherence of life in the village.
SPAR also has SPAR EVENT that over the summer organizes concerts, in coorporation with Hotel Kirkedal. Both Lønstrup citizens and tourists meet and enjoy the lovely music experiences.