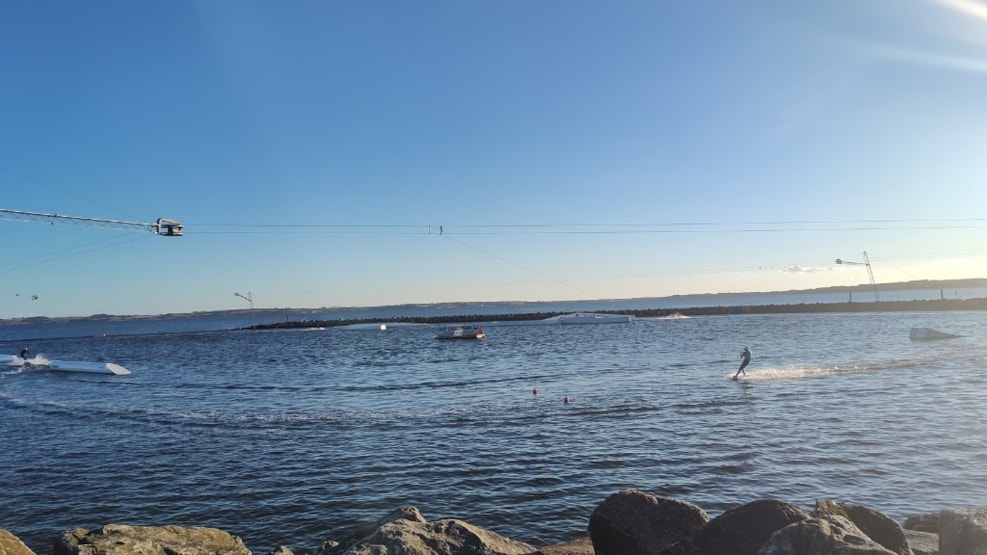 Spot Synopal - Thy Cablepark - Wakeboarding and water skiing - Cold Hawaii Inland
Thy Cablepark in Synopalhavnen in Thisted is for everyone interested in water, regardless of age.
Thy Cablepark is part of the Cold Hawaii Inland and offers these water sports: wakeboarding, swimming, canoeing, kayaking, windsurfing, SUP, beach area and lots of great atmosphere.
The possibilities for water sports are many. Swimmers, kayakers and canoeists, surfers and so on can easily get down to the water via the low-lying jetty / breakwater.
On the fullzise cable car, it is possible to do tricks on various obstacles, and should it be cold, you can enjoy the view from the sauna.
You can bring your own food and you can use the grill. There is also a smaller selection in the clubhouse such as ice cream, coffee and water and so on.
Facilities
- Public area with free access to shower and toilet.
- Sauna.
- Clubhouse where you can buy ice cream, snacks, water and more.
- Rental equipment for water sports
- Trailer rental with SUP and Kayak-To-Go.