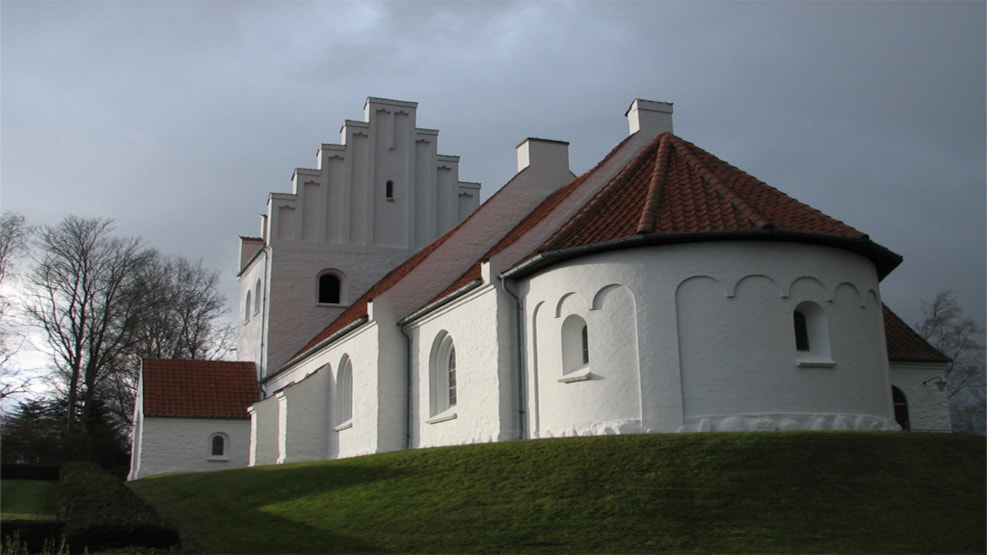 Stenvad Church
Stenvad Kirke is at first glance a beautiful traditional Romanesque village church. However, the church is not as old as it seems. 
The church, which is an exact imitation of the Romanesque and late Gothic styles, was built as late as 1956-59 by architect H. Lønborg-Jensen.
Stenvad Kirke looks like the church on the Christmas plate from the year 1944 from the Royal Danish Porcelain Factory (Royal Copenhagen).
The church is built of local stones as there was no way to get bricks at that time. That's why people came from all over, but especially local ones, with stones that could be used to build the church.
The church has an apse, choir and a ship with a tower towards V., porch and sacristy towards N, and chapel towards S.
Open by arrangement with the sexton.
See notice at the church.