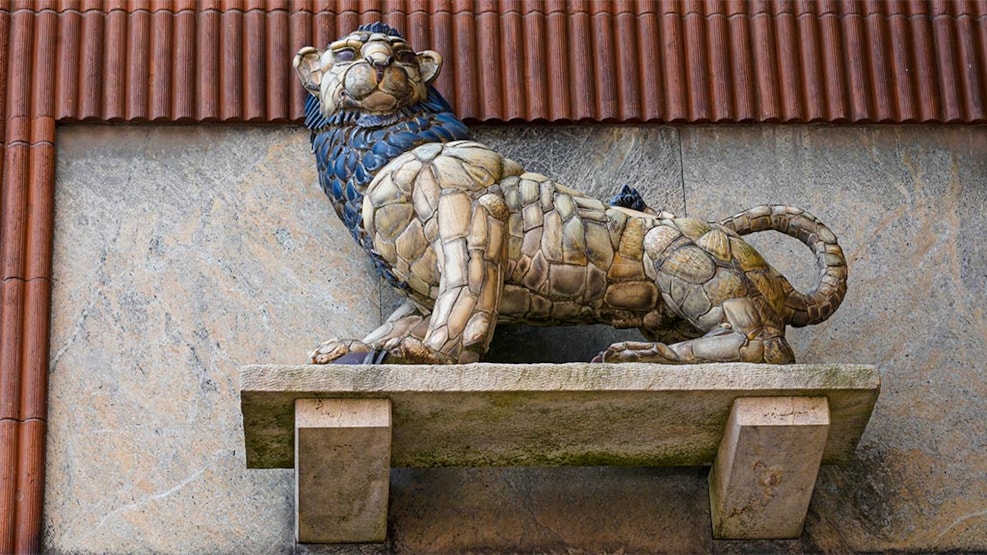 Stoneware Lion on Odense City Hall
The old town hall was guarded by lions, who stood at the main guard post in the town hall, while military guards walked on Flakhaven. In the early 1950s, the lions were moved to the barracks on Sdr. Boulevard. But the new town hall was not to lack a lion, and above the back entrance from I.Vilh. Werners plads is a stone lion by sculptor Henrik Starcke. It was delivered in 1952.
The artist
Henrik Starcke was trained as a painter, but found his personal form of expression in imaginative, imaginative sculpture. He had a penchant for unconventional and surprising materials, in this case multi-coloured stoneware.