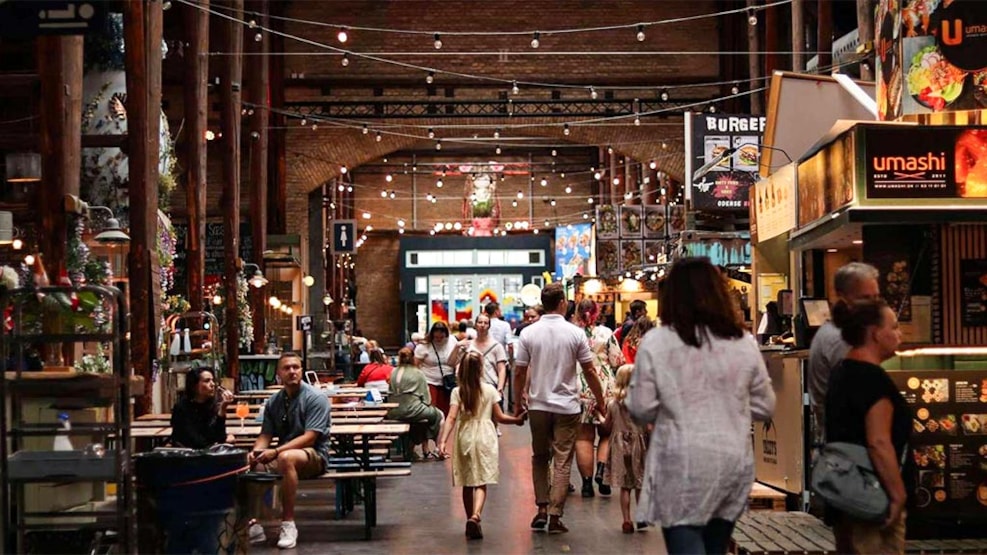 Storms Pakhus - Odense Streetfood
Odense has a new, atmospheric food market of international format in Storms Pakhus' raw industrial warehouse at the harbor.
Storms Pakhus - a gastronomic and creative food market
Storms Pakhus offers both street food and creative workshops with the 3000 m2 storehouse with approx. 24 food stalls, 6 bars (Fridays and Saturdays the bars stay open late)  and 12 creative workshops.
Storms Pakhus is a place for popular, cultural and unique experiences on Funen. The ambition is to establish a framework for independent chefs who, based on the Funen pantry and food traditions, create unpretentious and modern meals. In parallel, Storms Pakhus is an incubator for local entrepreneurs and upcoming restaurateurs who get a platform to realize their dreams and creative potential.