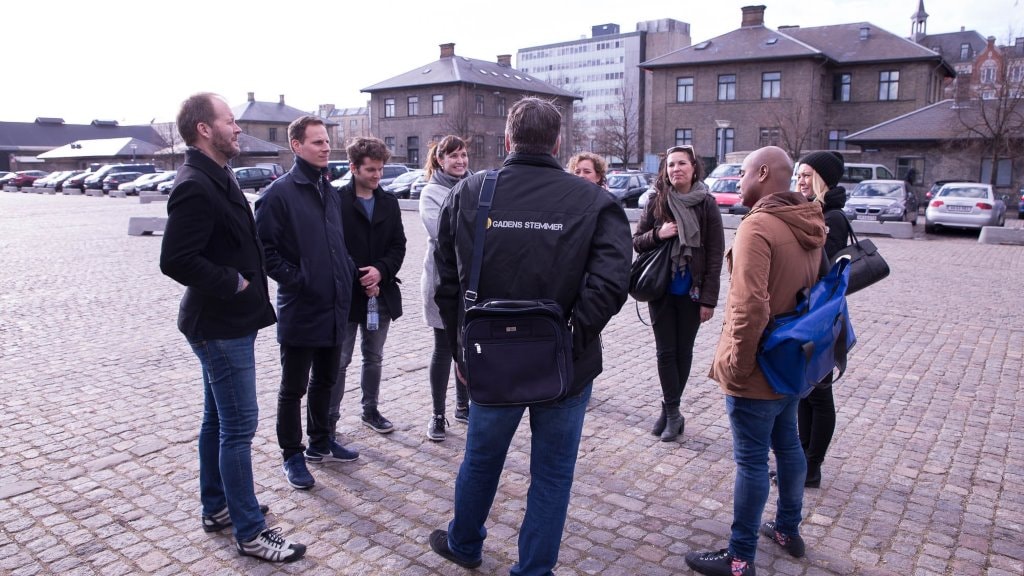 Street Voices: Alternative tours of the darker sides of the city
Street Voices gives you a new (and darker) perspective on Copenhagen.
The tour guides at Street Voices will lead you to the hidden corners of Copenhagen, as they let you in on their rough life stories. You'll hear different tales from their lives on the edge, and get insight into the life of a homeless person, their everyday struggles like finding a fixing room, being imprisoned, and how to follow the unwritten rules of the streets.
All the guides have developed individual routes in the different districts of Copenhagen that have had special significance to them through their lives. Thanks to them, Street Voices can offer tours all over the city.
Street Voices have many years of experience with planning alternative guided tours in Copenhagen. Street Voices is a socially responsible company, and their mission is to enhance life quality for socially vulnerable people, strengthen solidarity in the society, and to give people hope that they can overcome even the toughest odds in life.
Private tours
Street Voices offers private tours in Danish and English. If you want to experience a private walking tour or canal tour, this can be arranged too, you can find all information here.