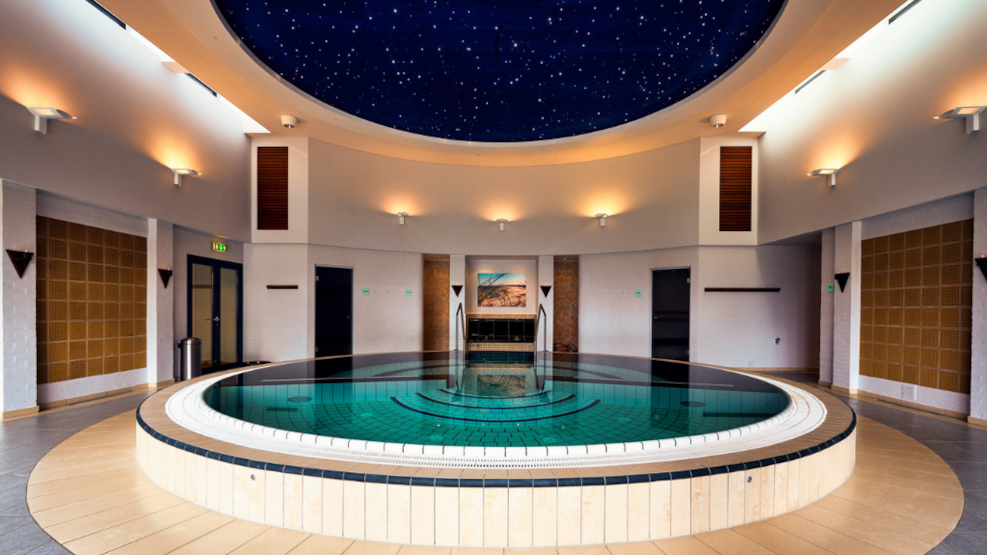 Green Experience
Sydthy Kurbad - Wellness & Spa
Enjoy a day in Sydthy Kurbad - wellness and spa - in Hurup and get completely relaxed with self-pampering in a class of its own.
Have a special experience in Sydthy Kurbad (Spa) - Pure luxury for body and mind.

Wellness, relaxation, candle lights and quiet music combined with spending time in our cosy, large massage pool.
Enjoy it, while you gaze at the beautiful 'starry sky'.

You can also try the Finnish sauna, the cold water room, the experience shower, the heat bench or the infrared wellness cubicle.
 
You can also enjoy fresh fruit and ice water, while reading todays paper or a magazine in one of our sun beds.

Sydthy Kurbad offers you a complete spa experience with a perfect combination of luxurious treatments such as relaxing body massages, Thai massages, Egyptian baths, body scrubs, wraps, facial treatments, pedicure and manicure and more... all put together according to your wishes and needs!