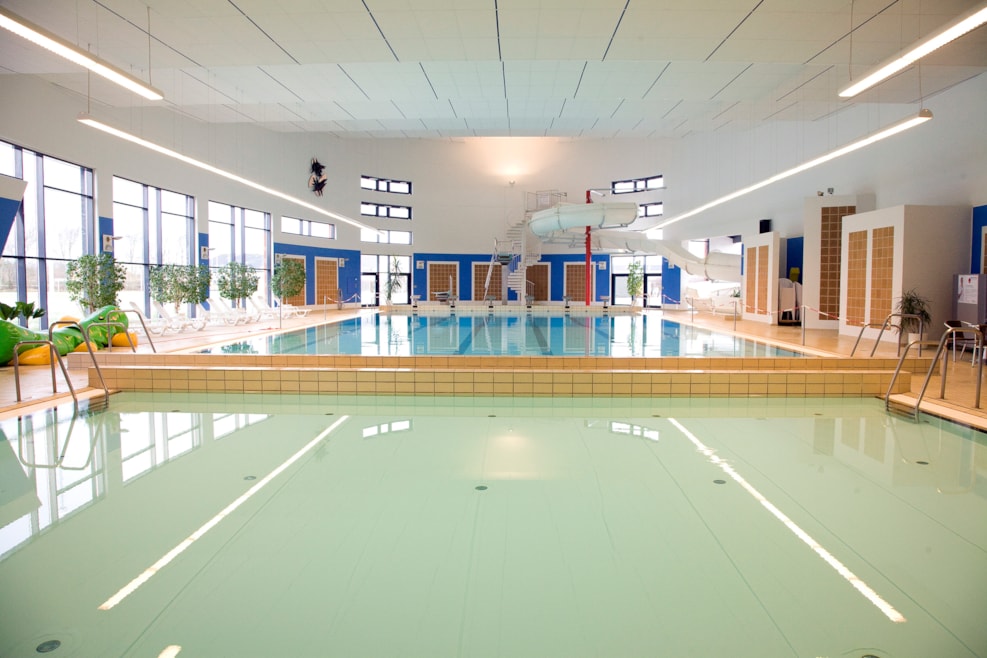 Green Experience
Sydthy Swimming pool
Bring family and friends for fun and enjoyment in Sydthy Swimming Pool in Hurup.
We have something for all age groups from children's pool, hot water pool, communal sauna, Roman bath, cave pool, rainwater cave and beachfront pool.
Sydthy Swimming Pool is also handicap accessible with separate changing rooms and a lift.
Sydthy Svømmebad has a large swimming pool with 25 m pool with 1 meter and 3 meter seesaws, water slide of 55 meters, children / practice pool with a small slide and lots of swimming animals. The hot tub has air and massage jets.
The beach pool has many children's activities. The cave basin has, among other things, tropical rain.
Relax on our promenade deck with tables, chairs and sun loungers. Or sunbathe on the large outdoor sun terrace.
In the café you can buy coffee, tea, soft drinks and sausages.

The Green Key
Sydthy Svømmebad is proud to have the environmental certificate THE GREEN KEY - proof that hygiene and environmental awareness are top notch.