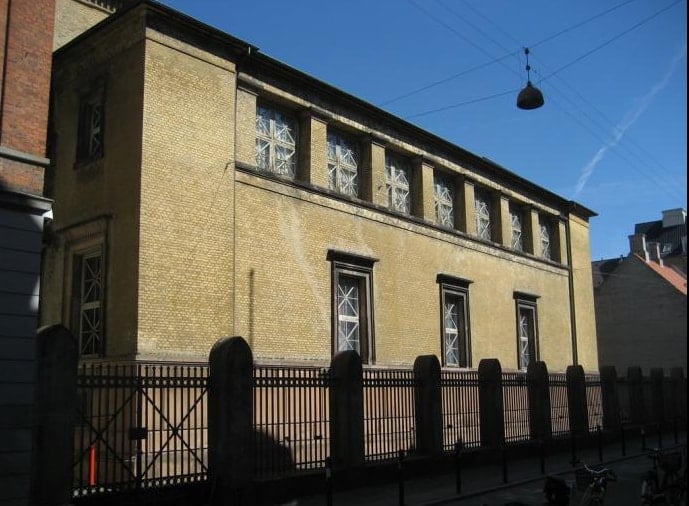 Synagogen / The Copenhagen Synagogue
The Copenhagen Synagogue was built from 1830-1833 by the architect professor G. F. Hetsch in semi-oriental classic style.
The incription over the entrance reads: 'Blessed be he who cometh in the name of God'.
Friday evening services are at sundown, Saturday morning, however, at 9am. Only persons holding a passport or other type of ID will be admitted.
The synagogue will be closed from 1 March, 2017 until 31 August, 2018. Service will be held at Det Jødiske Hus (The Jewish House) and the schedule can be advised at +45 33 12 88 68.