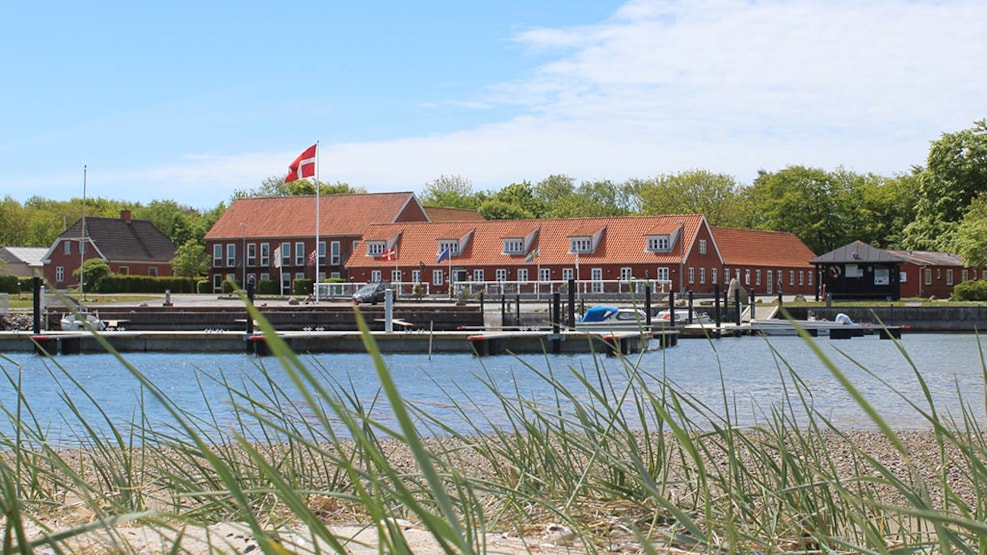 Tambohus Kro - Restaurant
Tambohus Kro is situated at one of the most beautiful places by the Limfjord, at an old fishing village just opporsite the small isle of Jegindø. Here you find a true Paradise with a rare peace and calmness.

Tambohus Kro has 29 lovely double rooms with bath/toilet, satellite-TV and telephone. Many of the rooms have a view over the Limfjord and a private terrace or balcony. Non-smoker rooms are available of course.

Tambohus Kro has a perfect position if you wish to visit West Jutland og North Jutland. The Inn is situated north of Struer and Holstebro, and south of Thisted, Hanstholm, Agger (the Northsea) and Hurup Thy.

If you are a golf player, Tambohus Kro is the place for your next golf stay or golf vacation. The Inn has greenfee arrangements with these golf clubs: Struer-, Holstebro-, Lemvig-, Nordvestjysk-, Harrevig-, Rold Skov-, Silkeborg-, Himmerland-, Blokhus- and Hjarbæk Golf Course.

If relaxation is more like you, Tambohus Kro is a wonderful place to stay for the weekend. A stay with the family is ideal, too, as we a close to attractions like: Jesperhus Blomsterpark on Mors, Kystcentret and Jyllands Akvariet in Thyborøn, Hjerl Hede between Vinderup and Skive, Holstebro's and Hurup's Tropical Swimbaths and the North Sea.

Our Restaurant is very focused on fish dishes. Every Wednesday and Sunday in the summer we have a delicious fish counter. Every Thursday and Friday we have steak-evening. Moreover we have a wide range of à-la-carte menues. Evidently, all our dishes are based on the finest fresh goods.

The Restaurant and Inn are open all year, except between Christman and New Year.
Tambohus Kro is member of Dansk Kroferie and Snapseruten.